Bristol Channel Standing Environment Group
Purpose of the (Standing) Environment Group
The main function of the Standing Environment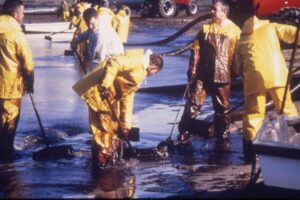 Group is to prepare for maritime pollution incidents where there is likely to be a threat of sea, land or air pollution. This preparation is to permit the activated Environment Group to provide public health and environmental advice and guidance with minimal delay to all the response groups that will be involved.
The group will steer the overall incident response with respect to minimising impacts on the environment. This includes the assessment of environmental and public health risks and potential impacts arising from an incident, as well as the implications of any clean up or salvage operations.
 BCSEG Formation and Membership
The concept of an Environment Group with a role in responding to a significant maritime pollution incident was recommended by Lord Donaldson in his 'Review of Salvage and Intervention and their Command and Control' following the Braer (1993) and Sea Empress (1996) oil spill incidents. This recommendation was accepted by Government and incorporated in the National Contingency Plan for Marine Pollution from Shipping and Offshore Installations.
Following guidance from the Maritime & Coastguard Agency (MCA), the Bristol Channel Standing Environment Group (BCSEG) was formed in 2001. It is a multi-agency group with its core membership made up of representatives from:
Public Health bodies;
The environmental regulators, Environment Agency and Natural Resources Wales;
The statutory nature conservation body, Natural England;
Fisheries departments of the Marine Management Organisation and the Welsh Government;
Devon and Severn Inshore Fisheries and Conservation Authority
Certain local authorities
During an incident the composition of the activated Environment Group depends on the nature (magnitude and complexity) and location of the incident. The 'standing' member organisations may be added to by representatives from various organisations with relevant expertise such as local authorities, RSPCA, RSPB and sea mammal rescue groups.
The BCSEG is currently chaired by the Environment Agency.
Geographical Coverage
The BCSEG covers the Severn Estuary and Inner Bristol Channel, the water area from Gloucester to the Ogmore Estuary (Welsh shore) and the Somerset – Devon border near Lynmouth.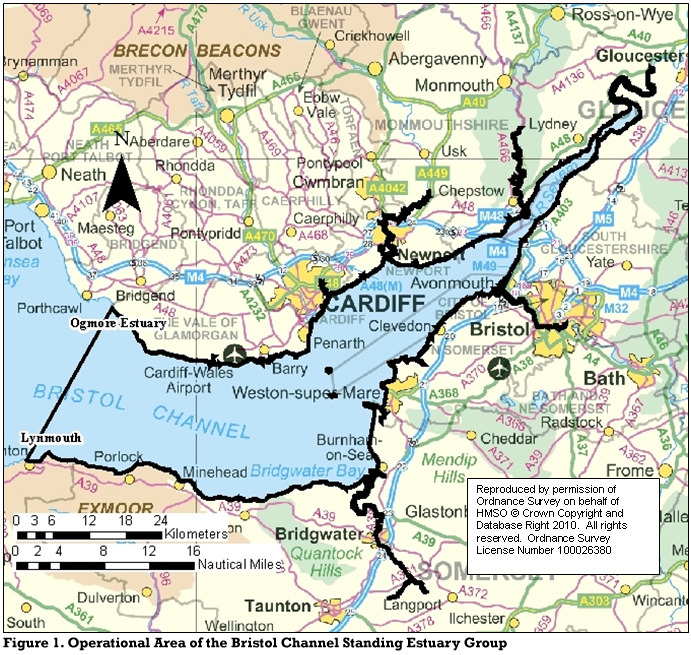 Contact details
For more information please contact the Severn Estuary Partnership, the secretariat for the Group.
Tel: 02920 874713, Email: severn@cardiff.ac.uk
Last reviewed May 2019.