One of the most beautiful parts of the North Somerset coast, Sand Point peninsula (National Trust managed), stretches from Middle Hope beach into the estuary. A prime spot for explorers to find clues of the past – geologists have visited here for 200 years. Spot "tuffs" (solidified volcanic ash) and pillow lavas (formed as molten lava cooled rapidly as it flowed into the sea) on the beach – proof of volcanic eruptions over 300 million years ago. Tranquil and wild, if you look out from the edge of the Point you may be lucky enough to spot a seal or harbour porpoise. Surrounding coastal fields also provide important resting and refuelling spots for migratory birds on passage.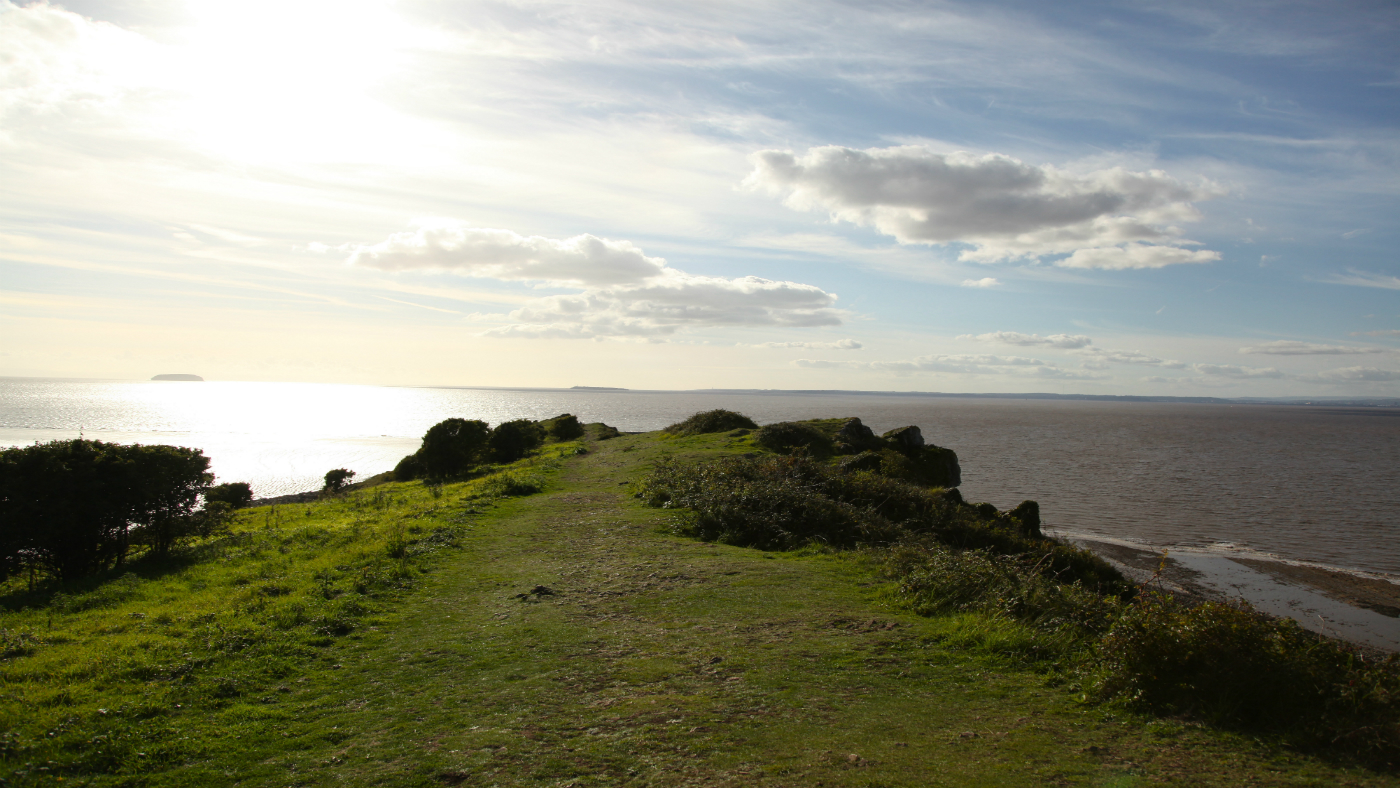 Sand Point a Middle Hope
Mae pentir Sand Point, un o ardaloedd prydferthaf arfordir Gogledd Gwlad yr Haf (a reolir gan Ymddiriedolaeth Genedlaethol), yn ymestyn o draeth Middle Hope i'r aber. Mae'n fan poblogaidd i bobl sy'n hoff o'u hanes – mae daearegwyr wedi bod yn ymweld â'r ardal ers 200 mlynedd. Ceisiwch ddod o hyd i'r "conau twff" (lludw folcanig wedi soledu) a'r clustogau lafa (a ffurfiwyd wrth i lafa tawdd oeri'n gyflym wrth lifo i'r môr) ar y traeth – tystiolaeth o ffrwydradau folcanig dros 300 miliwn o flynyddoedd yn ôl. Yn heddychlon a garw, gallech weld morlo neu lamhidydd yr harbwr o'r ymylon. Mae'r caeau arfordirol cyfagos yn hafan bwysig i lawer o adar mudol sy'n gorffwys a bwydo yma.