Grand Pier and Birnbeck Pier
The miles of golden, flat, sandy beach offer something for everyone at Weston-super-Mare, from paddling, to wind surfing, to donkey riding! Stop off at the Grand Pier for an ice cream and for the famous family-friendly indoor theme park. Look out to Birnbeck Pier, a time capsule full of history, once linked the mainland to Birnbeck Island. Although it was closed in 1994, cast your mind back to the character and bustling activity that once was.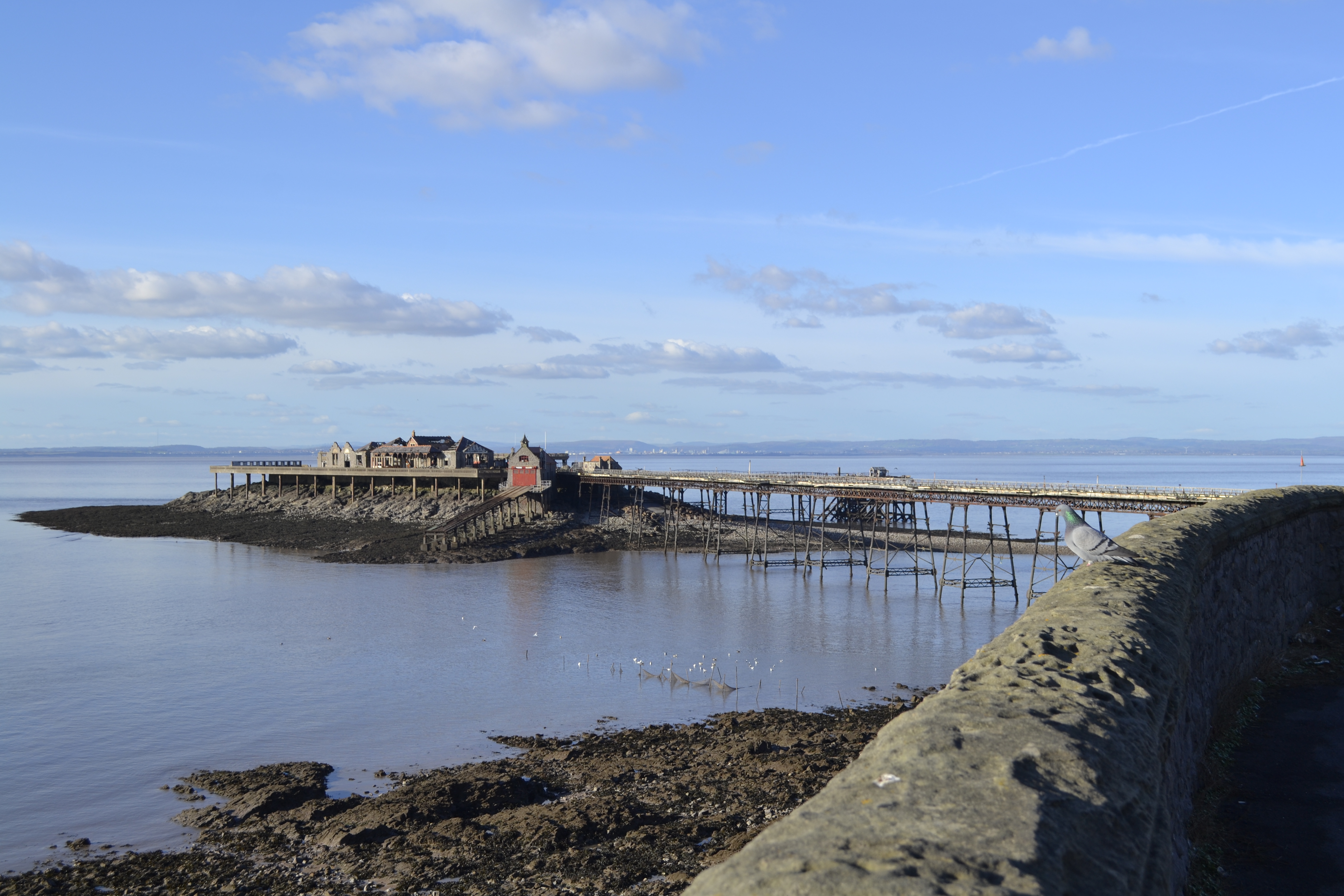 Weston-Super-Mare Y Pier Mawr a Phier Birnbeck
Mae milltiroedd o dywod euraid, gwastad yn Weston-super-Mare, sy'n berffaith ar gyfer padlo, hwyl-fyrddio neu fwynhau trip ar gefn asyn! Galwch draw yn y Pier Mawr i fwynhau hufen iâ blasus a'r parc thema dan do teuluol enwog. Edrychwch draw at Bier Birnbeck, sy'n gapsiwl amser llawn hanes a arferai gysylltu'r tir mawr ag Ynys Birnbeck. Cafodd ei gau ym 1994, ond caewch eich llygaid a cheisio dychmygu bwrlwm gweithgarwch yr oes a fu.