A windswept stopping point for migratory birds, the area is much-loved by residents, birdwatchers, walkers and cyclists and offers incredible views north to the second Severn Crossing (opened in 1996 at over 5km long!) and south to the Avonmouth and Royal Portbury Docks – Bristol's maritime portal to the rest of the world. You may even be lucky enough to spot a seal on the beach! Walk north to join up with the New Passage Heritage Trail, a peaceful walk to take in the river.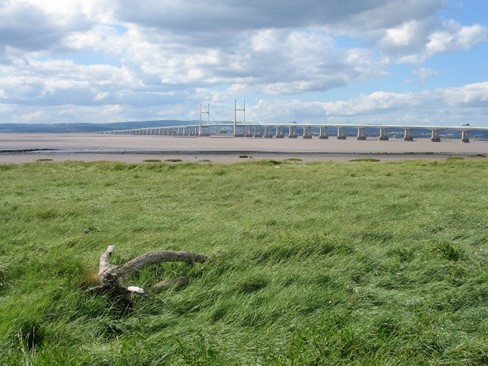 Traeth Hafren a'r Rhodfa Newydd
Mae'r ardal hon, sy'n hafan wyntog i adar mudol, yn boblogaidd iawn ymysg trigolion lleol, gwylwyr adar, cerddwyr a beicwyr ac mae'n cynnig golygfeydd trawiadol tua'r gogledd at ail Bont Hafren (a agorwyd ym 1996 ac sy'n fwy na 5km o hyd!) ac i'r de i Avonmouth a Dociau Brenhinol Portbury – porth morol Bryste i'r byd mawr. Gallech weld morlo'n mwynhau ar y traeth os ydych chi'n lwcus! Cerddwch i'r gogledd i ymuno â Llwybr Treftadaeth y Rhodfa Newydd, sy'n daith hamddenol ar hyd yr afon.