2017-2027 Severn Estuary Strategy
Click here to view the 2017-2027 Severn Estuary Strategy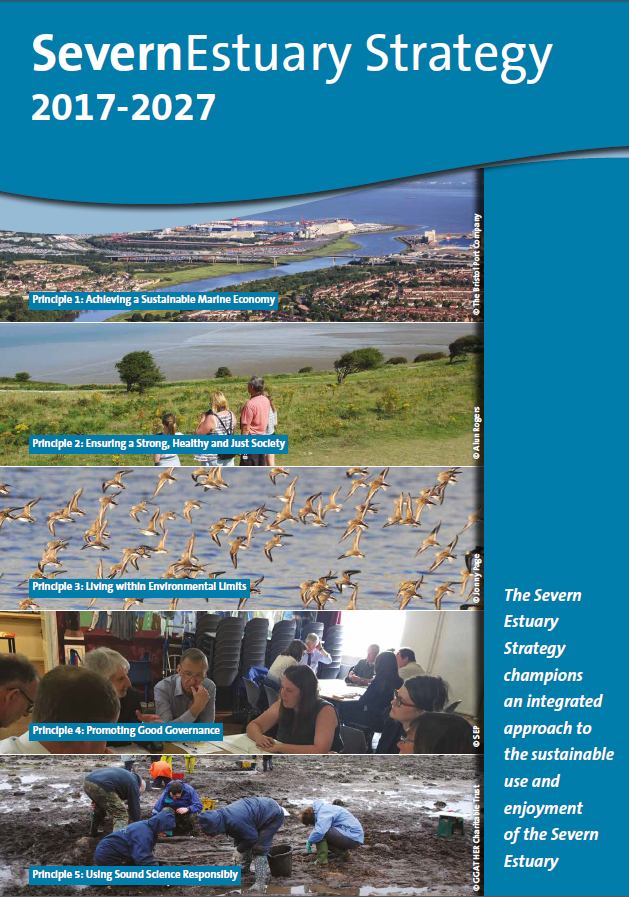 The 2017-2027  Severn Estuary Strategy has been developed by our members and estuary stakeholders "to champion an integrated approach to the sustainable use and enjoyment of the Severn Estuary". The aims of this Strategy are to:
update & streamline the 2001 Severn Estuary Strategy;
provide a strategic policy framework for the Severn Estuary;
provide context to inform and support decision-making; and,
facilitate the Marine & Coastal Act (2009) obligations related to cross-border integration, land-sea integration and taking an ecosystem-based approach to management.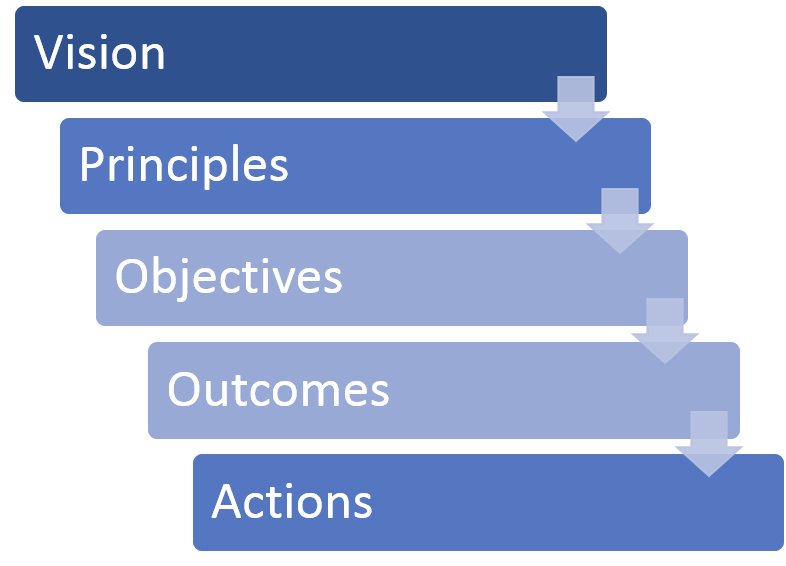 This Strategy is guided by a Vision, which sets out what we (and you) would like the estuary to look like in the future. The document is split under five key Principles (outlined below), based on the UK High-Level Marine Objectives. Under each Principle are a series of Objectives, Outcomes and Actions. A Habitats Regulation Assessment of the Actions has been carried out. The Strategy will have a 10-year timeframe between 2017-2027, but will be flexible enough to change priorities in light of any new and emerging evidence.

The Actions outlined in this Strategy will be taken forward and incorporated into the new SEP Business Plan (2018-2023). The Strategy consultation process has informed the priorities that SEP will focus on over the next 5-year period. The timeline for publishing the SEP Business Plan is Spring 2018.
The Partnership has developed the Strategy over an 18-month period (April 2015 to Spring 2017), with
significant input from a wide range of estuary stakeholders, SEP members and associates. It has taken account of the latest legislation, policies and plans from a local to international scale and has followed best practice from other UK Coastal Partnerships and cross-border institutions, such as the Gulf of Maine Council.
Want to get involved in delivery of some of these estuary-wide actions? Get in touch at Severn@Cardiff.ac.uk.
Stakeholder Engagement
The Partnership has developed the Strategy over an 18-month period (April 2015 to May 2017). We have been working with key Severn Estuary stakeholders and policy-makers throughout this process and have facilitated three workshops to gain input:
Consultation Documents

The consultation period ran for 6 weeks, starting on 22nd September and ending on 3rd November.
Consultation Documents:
If you have any further, more specific queries, please get in touch with us at Severn@Cardiff.ac.uk.