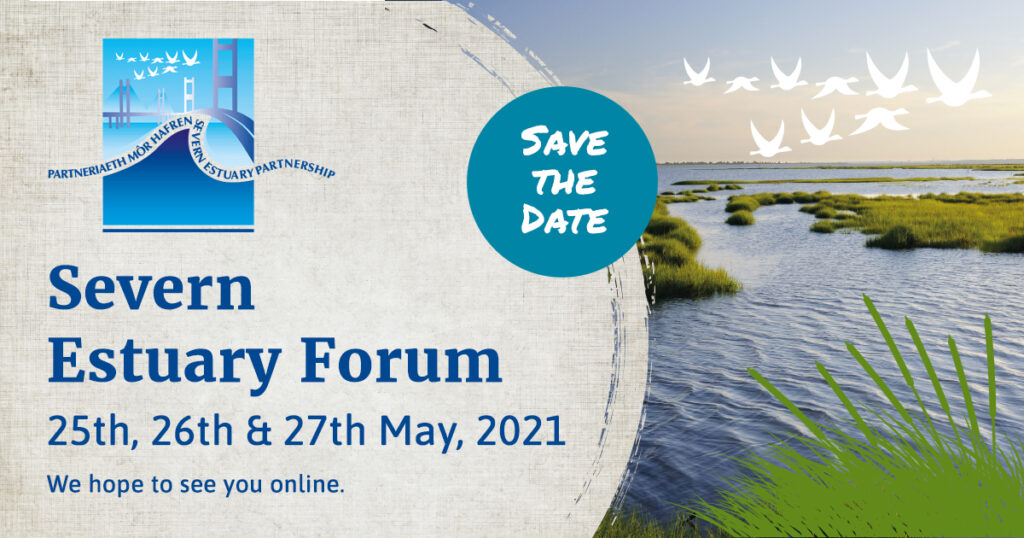 The Severn Estuary Partnership are excited to host our 14th Severn Estuary Forum on the 25th, 26th and 27th May 2021. The Forum will be held as a series of three FREE online events between May 25th – 27th 2021, from 10am to 1pm. The Forum provides a lively and informative day of presentations and talks, allowing for a unique opportunity to learn from others, share ideas, boost partnership working and participate in the management of the Severn Estuary. Unfortunately, due to Covid-19 restrictions, we had to postpone our 2020 Forum, and, due to ongoing limits on events, we are moving the 25th anniversary celebration of SEP online for 2021. The event will be focused around three themes:
May 25th: Climate change, Adaptation and the Community
May 26th: Planning, Governance and Flood Risk
May 27th: Severn Estuary: A Changing Landscape
Take a look at our draft programme attached here. We have a packed three mornings of speakers planned with representatives from Welsh Government, NRW, the Environment Agency, Somerset Wildlife Trust, Bristol Port Company and many more! Click here to register for the event.
We hope to see you online!