Big Beach Clean 2023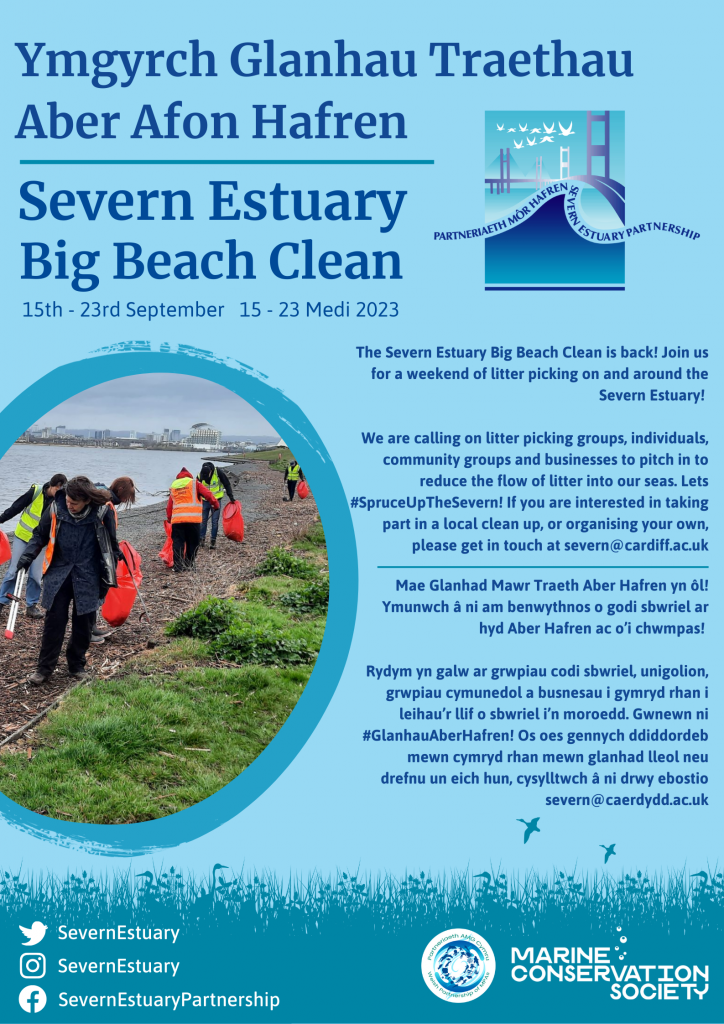 The SEP team are busily preparing for our Severn Estuary Big Beach Clean in September! We are delighted to be running our third estuary wide Severn Estuary Big Beach Clean from the 15th – 24th September 2023! Joining forces with the Marine Conservation Society and their national beach cleaning event, we are calling on all litter picking groups, individuals, community groups and businesses to join us in reducing the flow of litter into our seas.
Last year, we worked together with a huge range of beach cleaners around the Severn Estuary to mark the annual event and managed to record over 1000 volunteer beach cleaning hours via 32 beach cleans all around the estuary. This year we'd love to do the same thing, with the hope of inspiring even more residents, visitors and businesses to join us as we work collaboratively to #SpruceUpTheSevern!
We're keen to highlight not only the work that goes into cleaning up our coast, but also the work that goes into cleaning up our inland streets and rivers all around the Severn Estuary area.
If you would like to join a clean, register your litter picking group for the event, or would like more information, get in touch with us via email at severn@cardiff.ac.uk, or via our social media channels @SevernEstuary.
Find your nearest Clean
Check out the map below to see your nearest clean! The map will be updated as new cleans register, so keep an eye out for events near you!