Tourism and Recreation
Tourism is a vital component of the UK economy. In 2017, international visitors to the UK generated £28.2 billion and domestic tourism generated £119.4 billion1. Coastal tourism is continuing to increase around the Estuary. Within the major cities around the Estuary, visitor numbers have been at an all-time high. In 2018, 941,000 trips were taken by international visitors and 10.21 million trips were taken by residents from England, Scotland and Wales (GB) to Cardiff2. Within Gloucestershire there were 1.853 million staying trips from GB visitors and 271,000 from overseas visitors in 20173. Bristol's tourism economy was worth £1.4 billion in 2018 and supports 29,000 jobs within the city4. The high values for these destinations around the Severn Estuary are not surprising given the stunning coastal location and range of attractions to visit.
Attractions of the Severn Estuary
The Severn Bore is one of the most fascinating natural tidal events in the UK. With the high tide, water becomes funnelled into the Severn Estuary, which produces a wave (much like those you would see on a beach) called a tidal wave. Due to the Severn Estuary's natural shape, the rising tide becomes 'squashed' by the narrow boundaries of the channel. This, coupled with the fact that the Severn Estuary has the second highest tidal range in the world at 14.5 meters, means a large tidal wave surge is produced. This phenomenon is a natural wonder of the estuary! This effect can be enhanced during the highest spring tides, causing an even larger tidal wave to occur.
This unusual tidal wave has become a haven for surfers and kayakers, with the current record set at 9.2 miles on a surfboard! Perhaps this is because of the power of the Severn Bore, which travels up to 13 mph. You can catch a glimpse (or a surf!) of the Severn Bore all the way up to Gloucester. Remember, it is important to act safely on the Severn Bore, whether spectating or taking part in water sports. Visit our safety page for more information.
The Severn Way Walk
The Severn Way Walk is a scenic, long-distance walking route spanning the length of the River Severn. From its source at the Plynlimon, the trail is 210 miles (338km) long, making it the longest river walk in Britain! The route meanders through stunning landscapes, quirky villages and finishes in the bustling city of Bristol.
The All-Wales Coastal Path
The All-Wales Coastal Path is a challenge from start to finish. Take on any length of the 870-mile (1400km) route, which spans the entire Welsh coastline! Designated cycling routes and easy accessibility routes make the coast path perfect for anyone to enjoy. There are also plenty of beaches, such as Southerndown, Ogmore, Trecco Bay, Rest Bay and Whitmore Bay.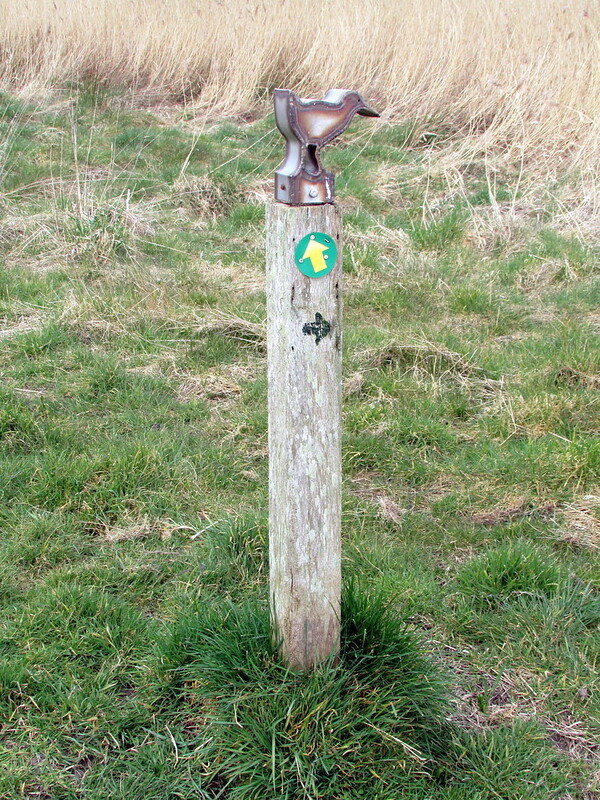 Slimbridge Wetlands
The Wildfowl and Wetland Trust's Slimbridge Wetland Centre offers many different opportunities to get up close and personal with some birds! Set within 325 hectares of spectacular Severn Estuary backdrop, experience wildlife watching, canoe safaris and Land Rover rides. Many rare species of birds as well as otters, dragonflies and grass snakes make their home here. Wild bird feeds are run by the centre in winter, where thousands of wintering Beckwick's swans have flown here from arctic Russia. There are also 13 bird hides to watch and wait for that perfect sighting!
Attractions of Bristol
There are many events and attractions taking place in the historic city of Bristol. Its waterside location is lined with historic buildings, tourist attractions, boats, and restaurants. The former industrial centre of Bristol harbour has been rejuvenated into a modern centre of arts and culture, including the Arnolfini art gallery, the Watershed Media and Arts Centre, the Museum of Bristol 'M Shed', 'We The Curious' Science Centre and the Bristol Aquarium5. For those who like to shop, there is a large array of international and independent stores. Pick up some thrifty finds in one of the many vintage clothing and antique shops, or roam the range of stores in Cabot Circus and Cribbs Causeway. Bristol is also a 'Green City', with a range of outdoor spaces and parks to enjoy. From Bristol Zoo Gardens, to the Wild Place Project (set in 50 beautiful acres of woods and gardens) and Brandon Hill park, (where you can climb Cabot Tower for amazing views once you reach the top), there are plenty of outdoor activities for all to enjoy.
Attractions of Cardiff
Cardiff has seen a huge increase in visitors in recent years and having many exciting new things to do has certainly boosted tourism within the city. One of the most stated reasons for visiting Cardiff has been to see the historic Cardiff Castle. The castle holds over 2000 years of history6, and dates back to the Romans, where it started as a series of forts used as a garrison for soldiers. In the 11th century, the Normans added a keep, which can be found in the Castle Green. During the 19th century, the Bute family added opulent Victorian gothic features, transforming the castle into how it looks today! To explore more history in Cardiff, the Welsh National Museum and St Fagans National Museum of History are open to visitors for free. Once a declining port area, Cardiff Bay is now one of Europe's largest waterfront developments. There are a wealth of leisure activities and places to explore, from boat tours at Mermaid Quay, learning at the Techniquest Science Discovery Centre, and watching a theatre performance at the Wales Millennium Centre7.
Tourism and sustainability
Tourism brings many benefits to an area but can also lead to some negative environmental impacts. Litter, traffic congestion and recreational activities can disturb sensitive species and ecosystems. However, with careful management, there are many ways to reduce tourism's impact on the environment. Green tourism is a new emerging sector, with many different locations opting for camping and 'glamping' experiences as well as offering more opportunities to explore nature.
It is always important to look after the locations you visit as you would your own home. Make space to take litter home with you, respect wildlife, stick to marked trails and pathways and enjoy all the amazing things the great outdoors has to offer!
---
For more information, visit:
Beach Litter Groups
Find out how you can help keep your local beaches, estuaries and bathing waters clean for everyone to enjoy.