About
Set up in 1995, the Severn Estuary Partnership is an independent, estuary-wide non-statutory initiative led by local authorities and statutory agencies, hosted by Cardiff University. We work with all those involved in the management of the estuary, from planners to port authorities, fishermen to farmers and many more with an interest in the future of the estuary.
Watch the Discover the Severn Film
Severn Estuary Partnership Region
The area covered by the Severn Estuary Partnership is shown on the map below. The area runs from just above Gloucester to Hurlstone point near Minehead on the English coast and Nash Point (west of Barry) on the Welsh coast.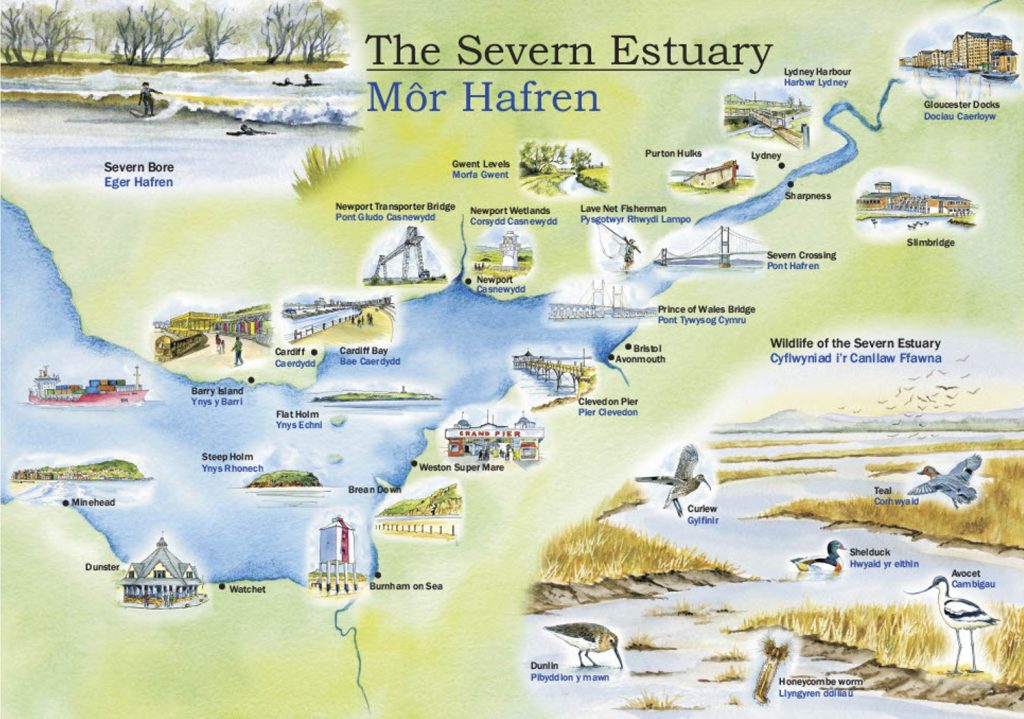 ---
Aims
The Partnership brings people together to resolve problems and realise opportunities for the Severn Estuary. To do this we:
Facilitate effective communication across, and between, organisations and individuals across both sides of the Estuary.
Establish and embed a set of 'common principles' for sustainable estuary use via Partners' strategies, policies and action plans
Act as a co-ordinating body to assist the effective and efficient delivery of agreed estuary-wide actions
Promote and publicise the estuary at a local, national and international level
Add value and fill gaps in effective estuary management, providing extra capacity when required.
---
SEP Strategic Business Plan 2023-27
The SEP Strategic Business Plan sets out a framework for the activities of the Severn Estuary Partnership over the period 2023 -2027. The Plan details the activities of the Partnership by identifying key actions that will provide the benchmark against which future progress will be measured and outlining the current and possible future management framework and delivery model by which aims will be achieved.
---
Projects
Alongside our day-to-day work, we also deliver a wide range of projects around the estuary, including projects on marine spatial planning, coastal management and community engagement and wellbeing across the Severn Estuary region. You can take a look at our past and current projects here.
---