Irish Sea Maritime Forum Virtual Conference 2023
Published on 1st December 2023
Written by Dr Rhoda Ballinger, Severn Estuary Partnership Chair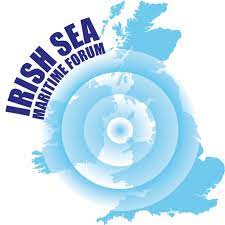 Rhoda Ballinger, our Chair, attended the recent Irish Sea Maritime Forum (ISMF)'s virtual conference which was chaired by our very own Emma McKinley, Cardiff University. The conference provided an interesting overview of progress in marine planning across the six administrations bordering the Irish Sea (England, Wales, Scotland, Northern Ireland, the Republic of Ireland and the Isle of Man). As most of the administrations have now adopted statutory marine plans, there was considerable discussion surrounding the implementation, monitoring and review of existing plans as well as the development of some quite innovative online planning portals to support decision-making (listed below). 
From an SEP perspective, the regional approach taken in Scotland through Marine Planning Partnerships, with support from Local Coastal Partnerships in facilitating stakeholder engagement, was particularly noteworthy. It was also heartening to hear about efforts to promote cross-border compatibility between marine planning efforts. These included the Coastal Partnership Network's Transboundary Group (which SEP is involved with) and the recently published cross-border marine planning guide for our estuary. This unique guide is a supplement to the two adopted plans for the estuary (Wales National Marine Plan; South West Marine Plan) and it provides additional clarity on matters relating to the management and governance of the estuary. Anyone with interests or responsibilities related to the Severn Estuary should consult this document. Given the scale of intensity of use in the Severn, it is interesting to note the intention of Welsh Government and the MMO to 'optimise the use of space and incorporate opportunities for co-existence and co-operation with existing activities.' This document also expresses their commitment to 'ongoing and closer future collaboration within the Severn Estuary area'.
At larger geographical scales, the need to consider in-combination and cumulative effects of marine planning decisions was highlighted by the newly established Irish Sea Network, who have developed their 2030 vision for the Irish Sea. Looking at the wider context of the Severn Estuary, upstream of the Bristol Channel, there may be lessons to be drawn from this approach, particularly in the light of possible renewed interest in offshore energy generation in the Bristol Channel.
Given the usefulness of this meeting in providing an opportunity to learn from good practice elsewhere, and to reflect on marine planning in our own estuary, take note that next year's ISMF's conference, will be an in-person conference on the Isle of Man. This will continue on the theme of marine planning, focusing on the relationship between marine planning and marine ecological quality.
Marine data and planning portals:
---
Public Perceptions of Disturbance around the Severn Estuary
Published on 7th November 2023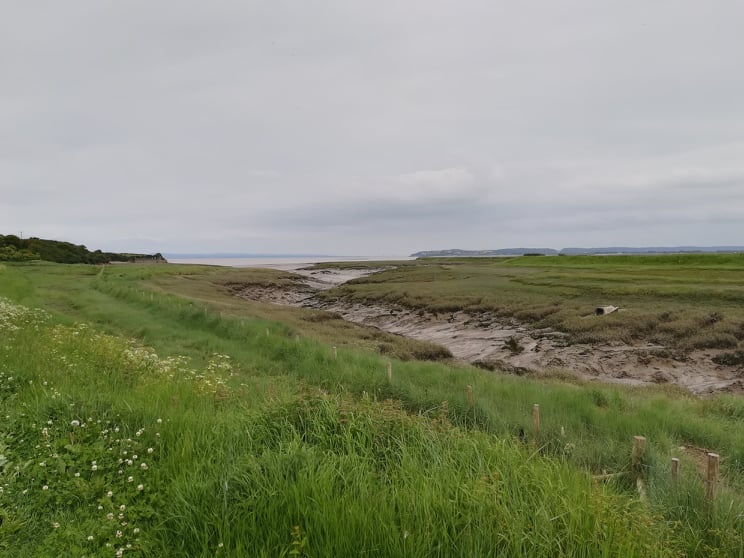 The Severn Estuary Partnership in collaboration with the Association of Severn Estuary Relevant Authorities and Natural England are running a project seeking to develop a better understanding of the public's perceptions of the impact of disturbance on waterbird species in the Severn Estuary. The outputs of the project will inform the development of possible interventions for the Severn Estuary, aimed at minimising the impact of disturbance in particularly sensitive areas.
This project, funded by Natural England and delivered by Afallen and the Severn Estuary Partnership, will help to build evidence towards a strategic solution for recreational disturbance in this area.
How can I participate?
If you visit the Severn Estuary, please complete this survey about what activities you undertake when you visit the Severn. It should take no more than about 5 minutes. Your data is very valuable in helping to develop a plan for protecting waterbirds and other wildlife.
We will use the results of the survey to help:
Understand how better to provide information to visitors
Plan for minimising disturbance to waterbirds from recreational activities, particularly at times of year when they are most sensitive, such as wintering
Prepare for possible further in-depth studies on how to best cater for the wide range of activities that people want to carry out in the Severn Estuary
The survey launched on 10 October and will close on 8 December. Any support you can provide before the survey closes will help us reach a wider audience.
---
Tackling Invasive Non-Native Species in the Severn Estuary
Published 7th November 2023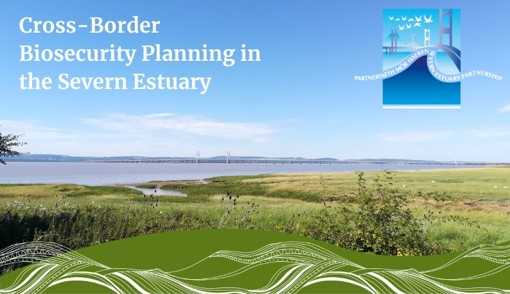 The Severn Estuary Partnership and Association of Severn Estuary Relevant Authorities (ASERA) are in the early stages of drafting a cross-border biosecurity plan for the Severn Estuary, working with Natural Resources Wales, Natural England and APEM. This initiative aims to proactively address potential biosecurity threats, protect the unique biodiversity of the estuary, and ensure that both sides of the border benefit from shared knowledge and resources.
Through robust stakeholder engagement, fostering collaboration and drawing from the collective expertise and local knowledge of stakeholders, the outputs will be developed into a live resource, hosted on the SEP website.
Given the significance of this undertaking, we believe that a collaborative approach is vital. We highly value the expertise, insights, and perspectives that stakeholders like you bring to the table. Your involvement would be invaluable in shaping the plan, identifying potential challenges, and ensuring the implementation is robust and effective. This workshop forms the initial stage of the project and will provide an overview of invasive non-native species in the Severn Estuary, the issues they cause and actions in place to tackle them. We invite you to come along and discuss actions already being undertaken by your organisation, or group and actions that could be included in the biosecurity plan in the future.
There are two in person workshops being held at this stage of the project. Lunch will be provided. They will follow the same format and are kindly being hosted by Bristol Port Company and Associated British Ports.
Funded by Natural England and Natural Resources Wales, and with support from APEM, the project will run until March 2025, hosting a number of workshops as well as 1-2-1 interviews to help shape action and boost awareness around the Severn Estuary.
---
A critical review and analysis of Beachwatch data for the Severn Estuary
Published 20th October 2023
By Amy Foster, studying Marine Geography at Cardiff University
Over the summer I have been lucky enough to undertake a research internship alongside SEP and Cardiff University, analysing litter levels on beaches surrounding the Severn Estuary using data from the Marine Conservation Society.
346,804 pieces of litter were cleared from beaches surrounding the Severn Estuary from 2010 to 2020, which poses a large threat to the estuary's ecosystem. Plastic was the most common type of litter recorded and 52% of litter was labelled as 'non-sourced' (no identifiable source), making future intervention/management difficult. Certain beaches also showed unique pollution issues. For instance, Chesil Beach in Portishead was heavily polluted with glass. A staggering 40,462 pieces were cleared over a mere 4 years.
The experience has been invaluable in developing skills that are vital for my degree and future career. I have thoroughly enjoyed it, and would absolutely recommend a summer placement with SEP.
The map below shows the spread of litter on average across the surveyed beaches, and provides some further information about the litter sources on beaches with the highest quantities of marine litter.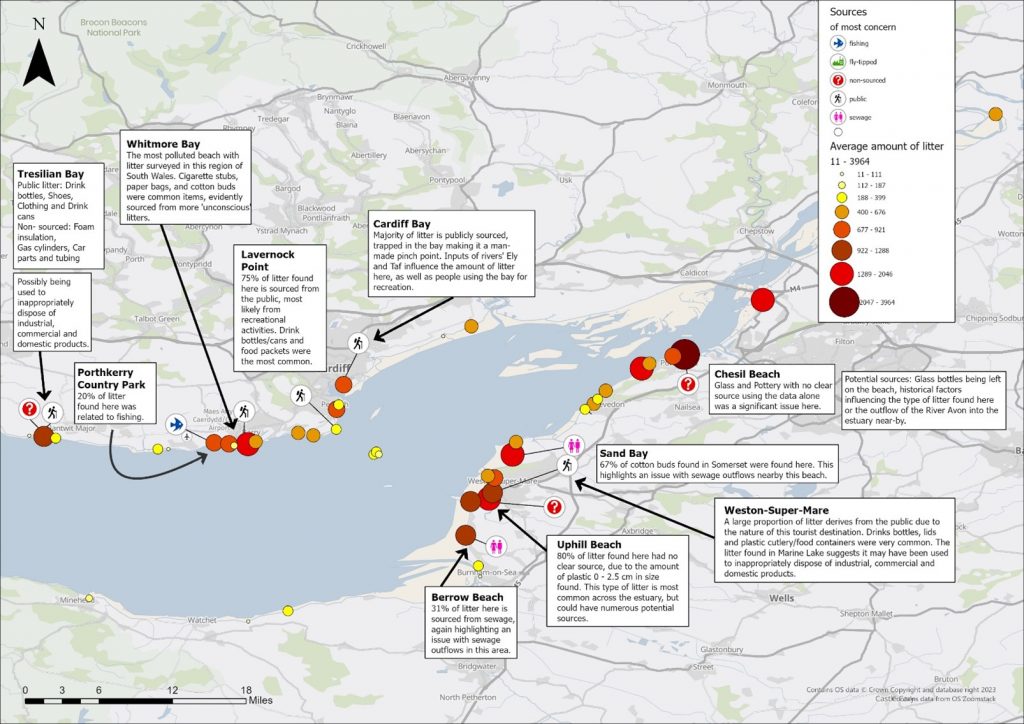 If you would like more information about this study, or would like to read the full report, please get in touch via severn@cardiff.ac.uk. If you are interested in a placement opportunity with SEP, please get in touch.
---
Investigating land-based recreation and its impact on the Severn Estuary European Marine Site
Published 20th October 2023
Written by Amy McNutt, Cardiff University undergraduate student
My placement with SEP was incredibly enjoyable, thanks to the support of the SEP team as I got to work on an interesting project which let me utilise a range of skills. During my placement, I investigated the impact of land-based recreation on disturbance in the Severn Estuary European Marine Site. This involved mapping the distribution, frequency and intensity of land-based recreational activities, alongside habitat features and waterbird roost sites. Through the use of point density mapping of the land-based recreational activities, it can be seen that the major hot spots for land-based recreation occur in major cities and tourist towns, such as Weston-Super-Mare and Cardiff. This investigation outlined the data gaps on land-based recreation, as well as the limited literature surrounding certain activities like beach car parks. A key observation in this investigation was the impact of firework displays, particularly their proximity to roost sites and the creation of micro-plastics, including their impacts on habitat features and the Severn food web. Firework displays at three sites were categorised as a high intensity activity, highlighting that these displays should be more closely monitored, possibly through the replication of work like Devereux et al. (2022). Difficulty in the monitoring of land-based recreation, which resulted in the data gaps observed in this report, could potentially be addressed through the use and promotion of the 'Wales Coastal Explorer App'. This would allow SEP and ASERA to educate the public about land-based recreational activities and their impact on the Severn Estuary habitat features and species.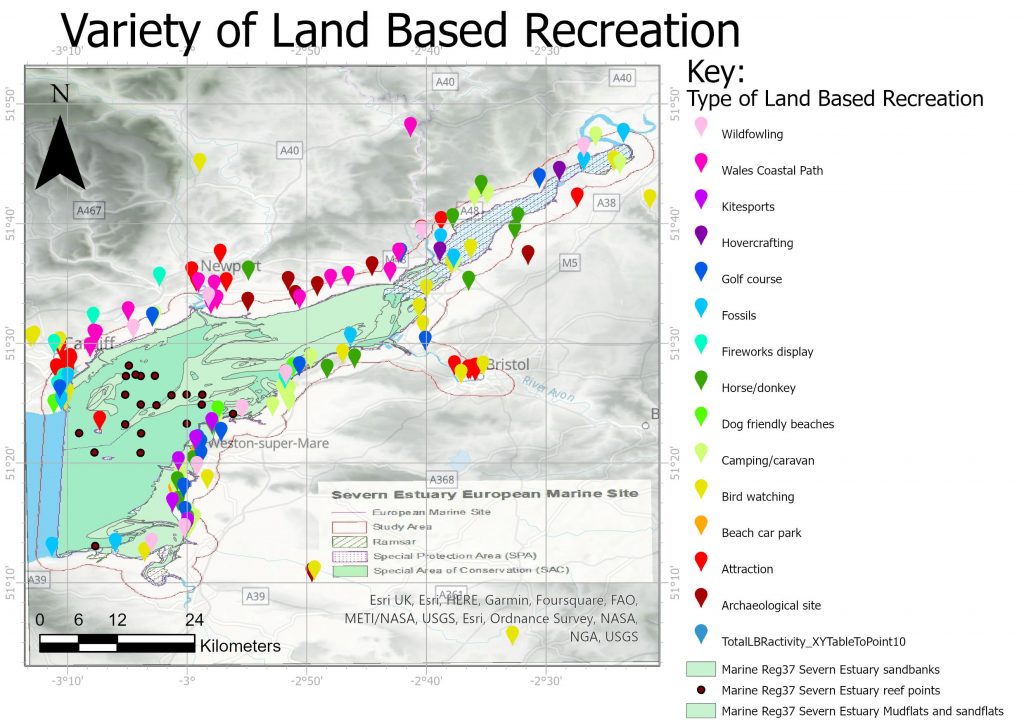 Figure 1: Map showing different types of known land-based recreation taking place around the Severn Estuary European Marine Site.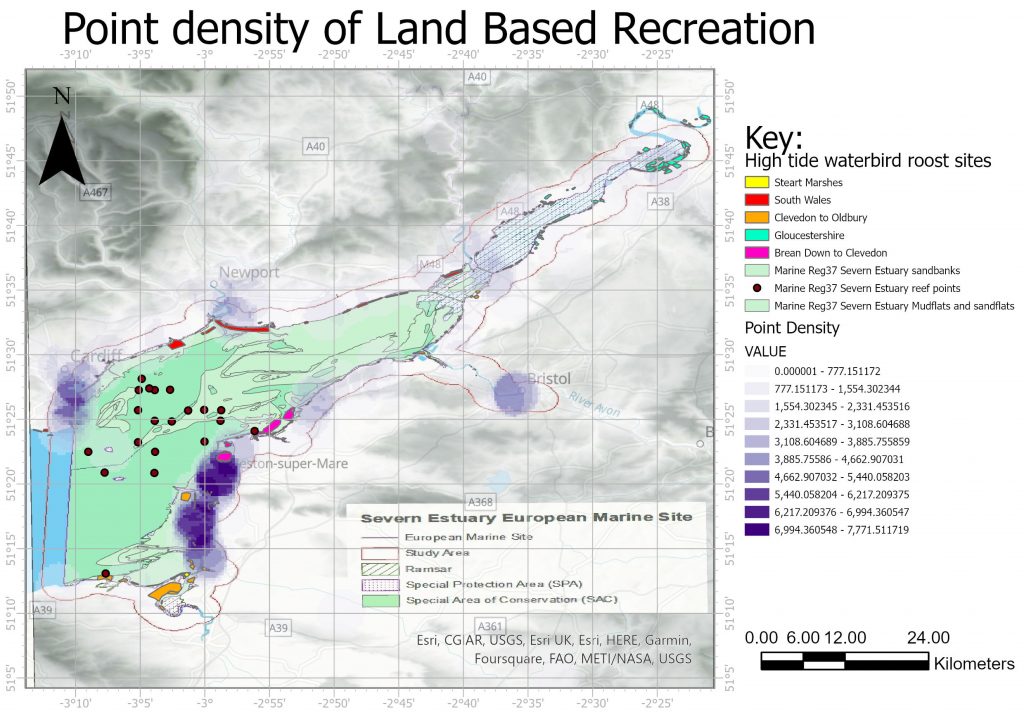 Figure 2: Map showing land-based recreation activity locations via kernel density.
If you would like more information about the study or would like to view the full report, get in touch via severn@cardiff.ac.uk. If you are interested in a placement opportunity with SEP, please get in touch.
---
Thoughts of SEP Chair John Harrison 24 March 2023
Published 30th March, 2023
I cannot believe how quickly the past 9 years have gone since I was asked to become chair of SEP. SEP is now in it's 28th year and continues to achieve many successful outcomes for the estuary and the people of this wonderful ecosystem.

I have reflected on what I consider to be the underlying factors of SEP'S success and four come to mind. Partnership working, people, communications and a solid independent base.

Partnership working at local, regional and national level has enabled SEP to champion the estuary's benefits as well as throw a spotlight on it's challenges, in particular climate change, environmental quality and wildlife habitats. These challenges remain as difficult today as they were in 1995 when SEP was first established. However, I believe the level of awareness of these challenges are now better known and understood which augments well for seeking solutions in the future.

People make partnerships work. I have been in awe of all the people I have met who's passion energy and expertise about the estuary has ensured our collective knowledge has grown considerably over the years.

Knowledge on it's own is limited unless it is communicated far and wide. SEP has placed a high priority on both communicating with and listening to partners, stakeholders and communities around the estuary. SEP has embraced social media opportunities as well as recognising the inherent value face to face meetings bring, in particular our annual forum which I am thrilled to say will be taking place later this year in Cardiff on the 8th June.

At the heart of SEP is a solid base of dedicated staff hosted within the school of Earth and Environmental Sciences at Cardiff University who have supported SEPs loyal and hardworking management group. They have all championed SEP values of inclusion, independence and innovative evidence based thinking far and wide. I would like to highlight how Dr Rhoda Ballinger has been instrumental in upholding these values and driving SEP forward since 1995. I am delighted she has taken over as chair of SEP and wish her every success.
---
The Severn Estuary Forum 2023
Published 23rd March, 2023.
Join us for the Severn Estuary Forum at Cardiff University!
Early Bird Tickets are now live to purchase here!
Thursday 8th June
Hadyn Ellis Building, Cardiff University, 52 Maindy Road, Cardiff, CF24 4HQ
The Severn Estuary Forum is an annual event, hosted by the Severn Estuary Partnership, bringing together the latest projects, research and policy developments from all around the Severn Estuary. By offering a lively and informative day of presentations and talks to a large audience of stakeholders from around the estuary, the Forum allows for a unique opportunity to learn from others, share ideas and participate in the management of the Severn Estuary.
---
Severn Estuary Spring Clean 2023
Published 30th January, 2023
Join us for some spring cleaning on the Severn Estuary! Joining forces with the Marine Conservation Society, Keep Wales Tidy and Keep Britain Tidy, we are calling on all litter picking groups, individuals, community groups and businesses to pitch in to reduce the flow of litter into our seas. Help us to #SpruceUpTheSevern!
The Severn Estuary is part of a wider landscape made up of catchments and tributaries, so actions we take in the Estuary catchment will ultimately impact on the estuary as a whole. Removing litter in the catchment reduces the flow of litter into the estuary and our oceans. Working from source to sea is key!
If you're interested in taking part in a local clean up, or organising your own, please get in touch!
We have plenty of information on our website to help you get started on planning your own beach clean or litter pick. Take a look at our map of cleans below to see if there is a clean happening in your local area and take a look at our best practice guidance below before you attend or organise a beach clean to find out how you can protect the Severn Estuary while you litter pick!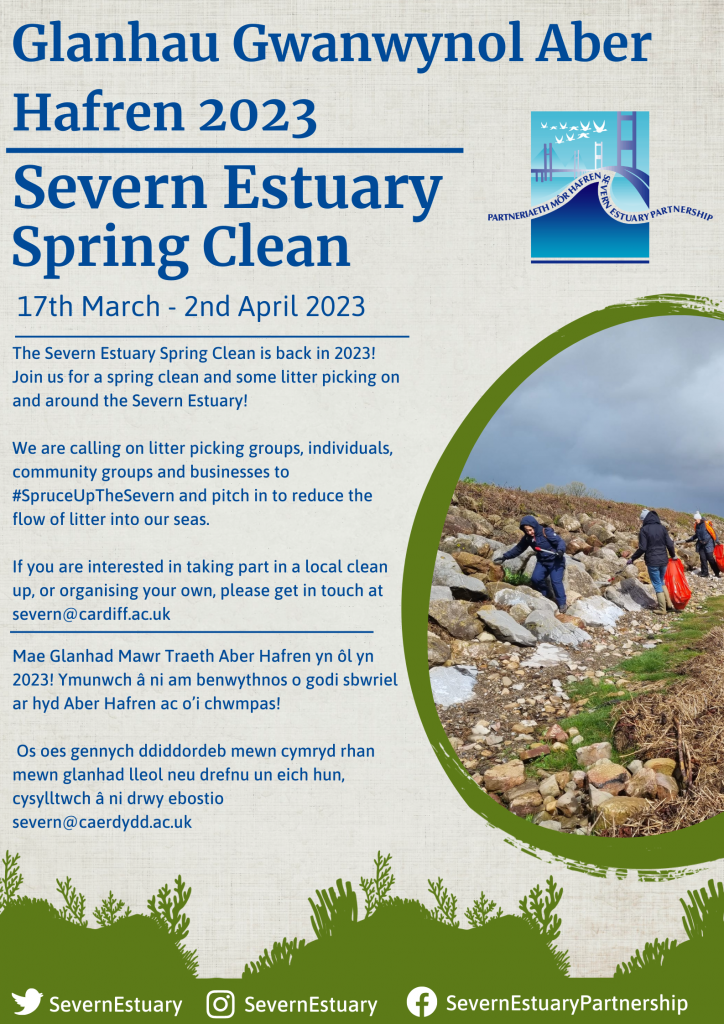 ---
The Good Practice Guidelines have Relaunched!
Published 8th November, 2022
The Association of Severn Estuary Relevant Authorities or ASERA are re-launching the Good Practice Guidelines, with updated guidance on flying drones within the Severn Estuary area.
The Good Practice Guidelines have been developed by the Association of Severn Estuary Relevant Authorities to promote sustainable use of the Severn Estuary by all. The resource raises awareness for the special features of the Severn Estuary European Marine Site and aims to inform on recreational activities that could cause harm to the site, making sure that the site is protected for our future generations.
This guide includes recommendations for many popular activities on the Severn, including dog walking, birdwatching, angling, wildfowling, and boating. The re-release focuses on the new legislation surrounding the use of drones and their licensing. This update states that all fliers must carry their documents of ownership, and mark their drone with the operator ID. In addition, the Good Practice Guidelines outline Estuary-specific guidance on staying safe and minimising impact to the site, such as avoiding disturbance to resting, feeding, and nesting birds and sensitive habitats like saltmarsh and Sabellaria alveolata (honeycomb tubeworm) reefs.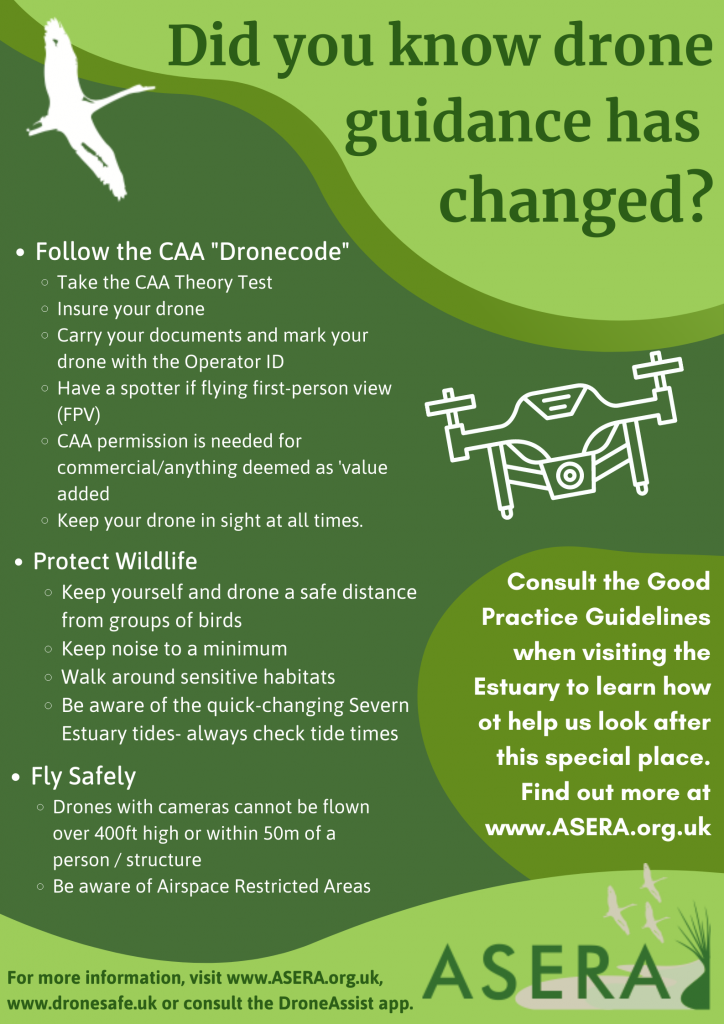 ---