The Severn Estuary Spring Clean
Our Spring Clean has now come to a close! Well done to everyone who took part across the Estuary.
Once we have collected data from the beach cleans, we will share our grand total of litter collected, interesting finds, and other news from the Spring Clean. We hope you had fun cleaning up our coasts and brightening up our beaches!
2nd – 10th April 2022
Join us for a week of spring cleaning on the Severn Estuary! Joining forces with the Marine Conservation Society, Keep Wales Tidy and Keep Britain Tidy, we are calling on all litter picking groups, individuals, community groups and businesses to pitch in to reduce the flow of litter into our seas. Help us to #SpruceUpTheSevern!
If you're interested in taking part in a local clean up, or organising your own, please get in touch!
We have plenty of information on our website to help you get started on planning your own beach clean or litter pick. Take a look at our map of cleans below to see if there is a clean happening in your local area and take a look at our best practice guidance below before you attend or organise a beach clean to find out how you can protect the Severn Estuary while you litter pick!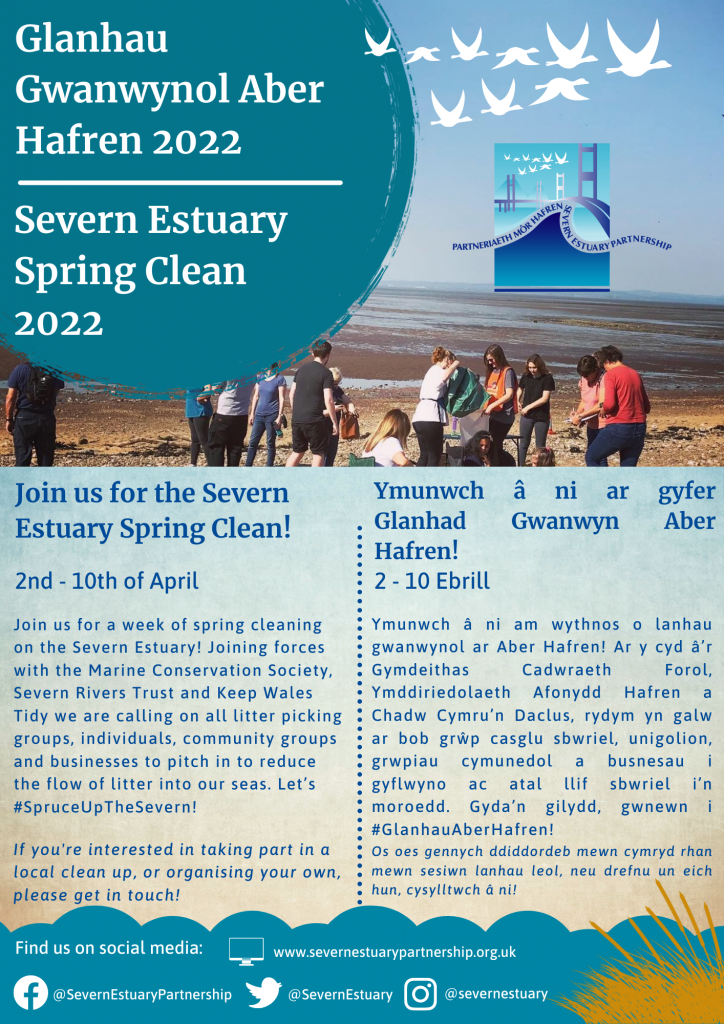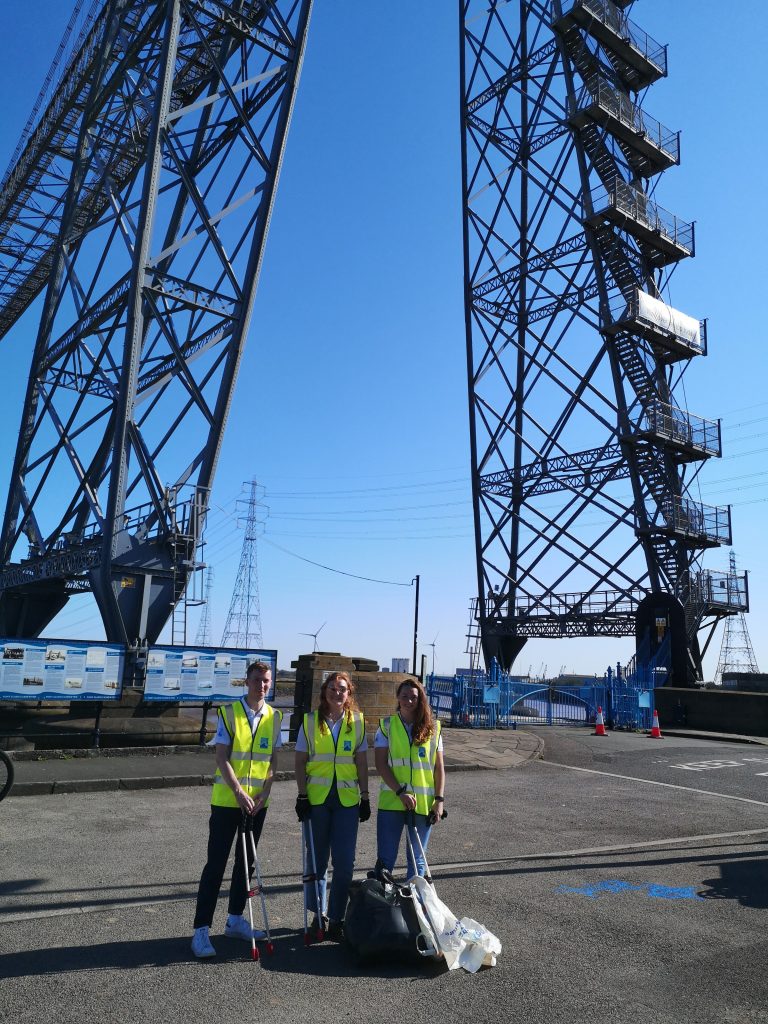 Spring Clean Events
Check out the map below to see where litter picking events are happening all around the estuary as part of the Spring Clean! If you would like to take part in a clean take a look at the yellow pins, which are open to the public and follow the instructions on the pin description.
If you are organising your own clean and would like it to be included on the map, get in touch at severn@cardiff.ac.uk.