Walking the Future Wales Coast Path
By Dr Emma McKinley, Cardiff University
Published 11th July, 2022
Over the last few months, SEP and Cardiff University have been working with artist, Alison Neighbour, on her Arts Council Wales funded project, The (Future) Wales Coast Path. This creative project is a year-long series of creative events and installations about our relationship to land and water, focusing on two places in the Severn Estuary – Newport and Magor. Through the project, we will be inviting members of these communities to join us in our programme of events, which started way back in February, and talking to them about how their local coast is changing, how the coast path may look different in the future, and their sense of connection with the Estuary.
A key focal point of the project is the installation of two lighthouses at places around the Estuary where the future coast path might be found as a result of changing climates and landscapes. While the project is very much situated in south Wales and around the Estuary, the team are also working with Vikram Iyengar, whose work is based in the Indian Sundarbans – the lighthouses are connected to the tidal data of the Bay of Bengal, flashing as the tide rises to alert those around them.
Dr Emma McKinley, a marine social scientist from Cardiff University and frequent collaborator with SEP, joined Alison for some of the events in April, when the lighthouse installations were first put in place. Taking place over the early May Bank Holiday weekend, these two walks, the first from the lighthouse positioned just outside the Riverfront Theatre in Newport, and the second from Magor Marsh and the Gwent Wildlife Trust centre, brought together a real mix of people interested in knowing more about how these places connect to the Estuary. As these were not guided walks, but rather spaces for people to explore their connection to the dynamic environment of the Severn Estuary and to consider the fluidity and changeability of the landscape, participants were encouraged to think about where the sea begins, the notion that the land we were walking on was once under water, and to think about their hopes and wishes for the future.
Join us for the summer programme of events, including an evening talk on Tuesday July 26th at the Riverfront Theatre, Newport, and a series of walks taking place from 25th to 30th July in both Magor and Newport. For more information and registration for the events, check out the website and events page here: Events – The (Future) Wales Coast Path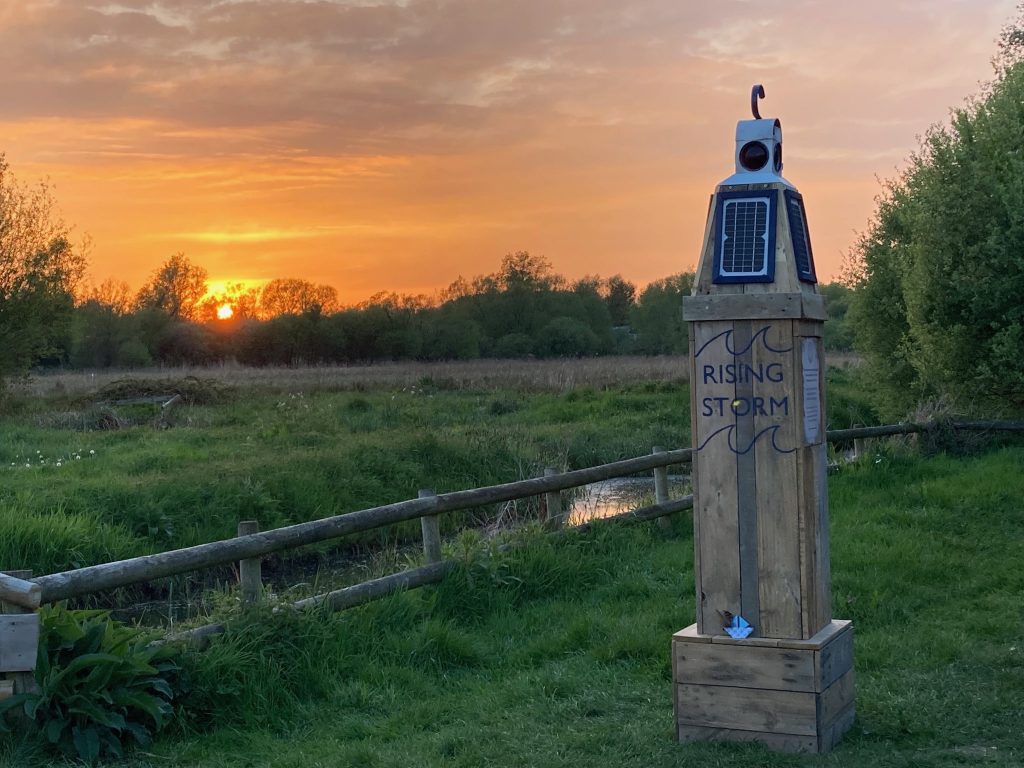 ---