A vibrant hub of activity along the estuary. Mermaid Quay is home to shops, bars, the Senedd and Pier Head Building (National Assembly for Wales), Norwegian Church (once an important meeting place for Norwegian seafarers during the industrial revolution), and Cardiff Bay Wetland Reserve. Easily accessible with walkways, the reserve attracts a variety of wildlife.
To enjoy views across the city, walk along the Barrage from the Church. The Barrage has impressive locks, a fish pass and an
embankment play area. Take time to stop and watch the world (and the boats) go by.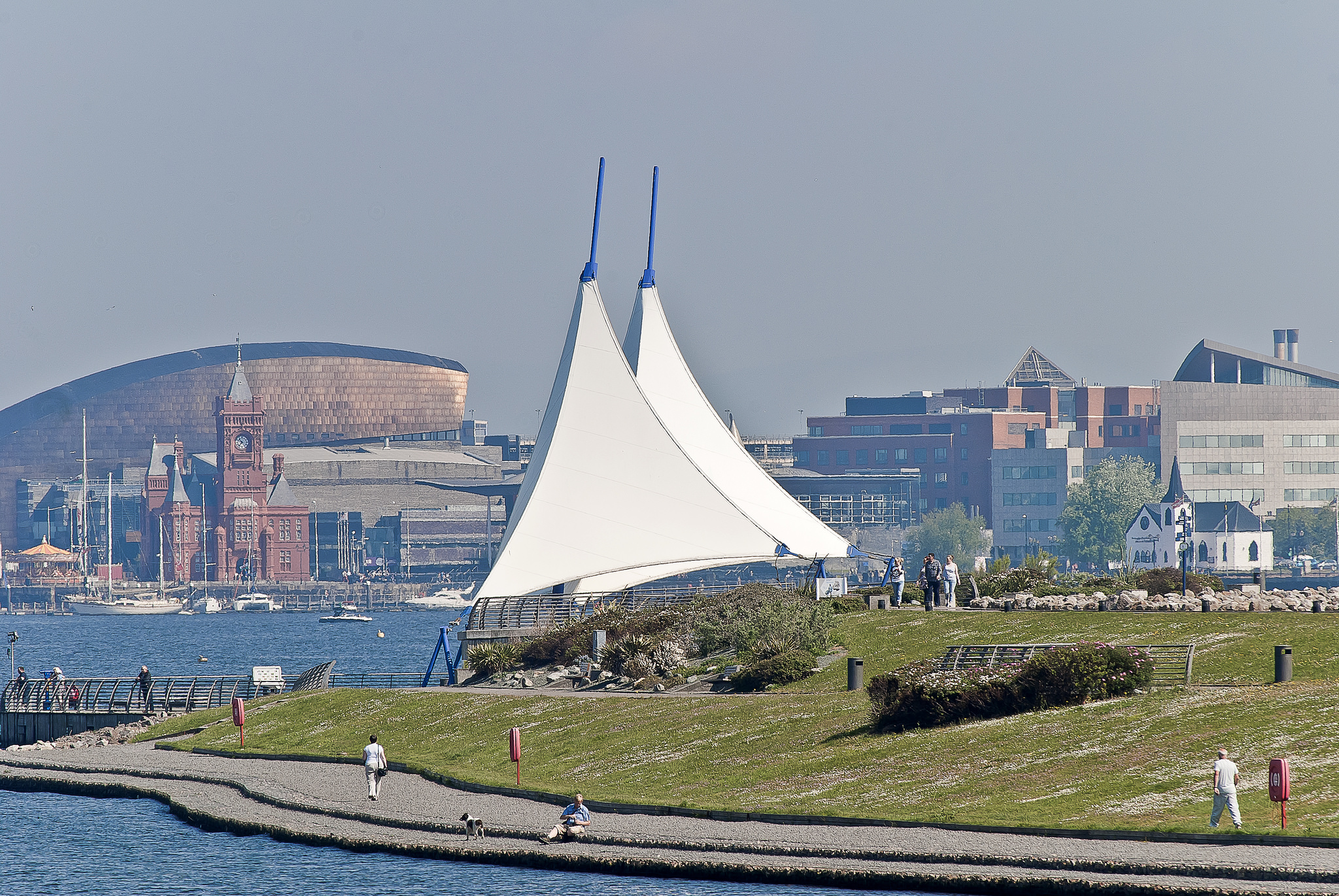 Bae Caerdydd
Mae gweithgareddau ar hyd yr aber. Mae Cei'r Fôr-forwyn yn gartref i lawer o siopau a bariau, y Senedd ac Adeilad y Pierhead (Cynulliad Cenedlaethol Cymru), yr Eglwys Norwyaidd (unwaith yn fan cyfarfod i forwyr o Norwy yn ystod y chwyldro diwydiannol) a Gwarchodfa Gwlyptiroedd Bae Caerdydd. Mae'n hawdd ei cherdded ar y llwybrau cerdded ac mae'n denu amrywiaeth o fywyd gwyllt. I fwynhau golygfeydd o'r ddinas, cerddwch ar hyd Morglawdd Bae Caerdydd o'r Eglwys. Mae lociau'r Morglawdd yn drawiadol, llwybr pysgod ac ardal chwarae. Cymrwch ysbaid i wylio'r byd a'i bethau (a'r cychod).