A beautiful nature reserve on the edge of Newport overlooking the Severn Estuary, home to a wealth of nature throughout the year. Bring your binoculars and look out for bumblebees, dragonflies and butterflies in the spring and summer, spectacular starling murmurations and a variety of wildfowl during the cooler months. Star species such as the marsh harrier and bearded tit can be seen year round. This sanctuary is bursting with wildlife and spectacular views of the Severn Estuary all year round.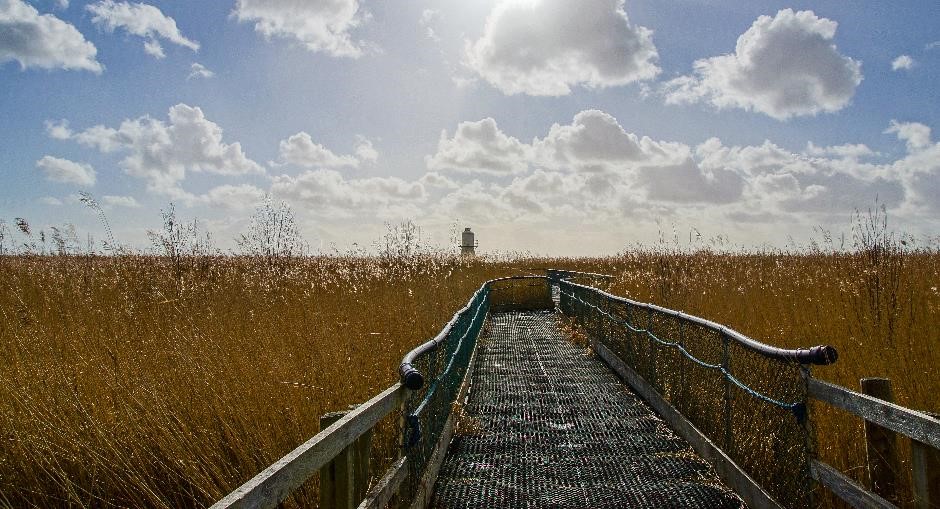 Gwlyptiroedd Casnewydd
Gwarchodfa natur brydferth ar gyrion Casnewydd sy'n edrych dros Aber Afon Hafren ac sy'n gartref i gyfoeth o fywyd gwyllt
drwy gydol y flwyddyn. Dewch â'ch binocwlars i gael golwg graff ar ambell gachgi bwm, gwas y neidr a phili-pala yn y gwanwyn a'r haf, murmuron syfrdanol y drudwy ac amrywiaeth o adar yn ystod y misoedd oerach. Mae rhywogaethau enwog fel boncath y wern a'r titw barfog i'w gweld yma drwy gydol y flwyddyn. Mae'r warchodfa dan ei sang â bywyd gwyllt ac yn cynnig golygfeydd bendigedig o Aber Afon Hafren gydol y flwyddyn.