Investigating land-based recreation and its impact on the Severn Estuary European Marine Site
Published 20th October 2023
Written by Amy McNutt, Cardiff University undergraduate student
My placement with SEP was incredibly enjoyable, thanks to the support of the SEP team as I got to work on an interesting project which let me utilise a range of skills. During my placement, I investigated the impact of land-based recreation on disturbance in the Severn Estuary European Marine Site. This involved mapping the distribution, frequency and intensity of land-based recreational activities, alongside habitat features and waterbird roost sites. Through the use of point density mapping of the land-based recreational activities, it can be seen that the major hot spots for land-based recreation occur in major cities and tourist towns, such as Weston-Super-Mare and Cardiff. This investigation outlined the data gaps on land-based recreation, as well as the limited literature surrounding certain activities like beach car parks. A key observation in this investigation was the impact of firework displays, particularly their proximity to roost sites and the creation of micro-plastics, including their impacts on habitat features and the Severn food web. Firework displays at three sites were categorised as a high intensity activity, highlighting that these displays should be more closely monitored, possibly through the replication of work like Devereux et al. (2022). Difficulty in the monitoring of land-based recreation, which resulted in the data gaps observed in this report, could potentially be addressed through the use and promotion of the 'Wales Coastal Explorer App'. This would allow SEP and ASERA to educate the public about land-based recreational activities and their impact on the Severn Estuary habitat features and species.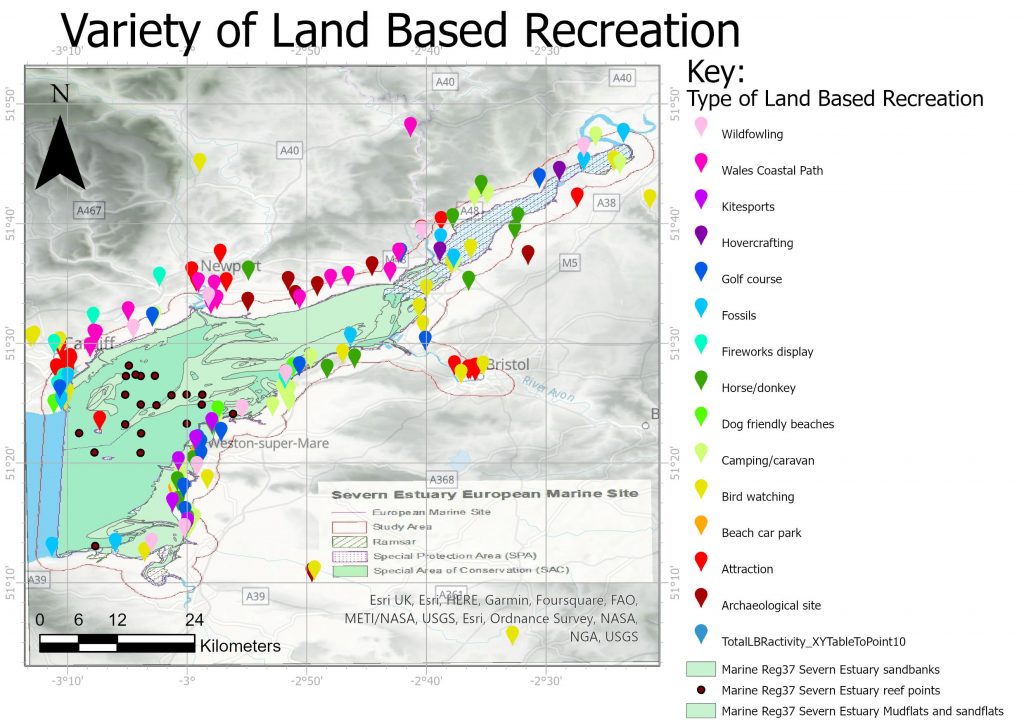 Figure 1: Map showing different types of known land-based recreation taking place around the Severn Estuary European Marine Site.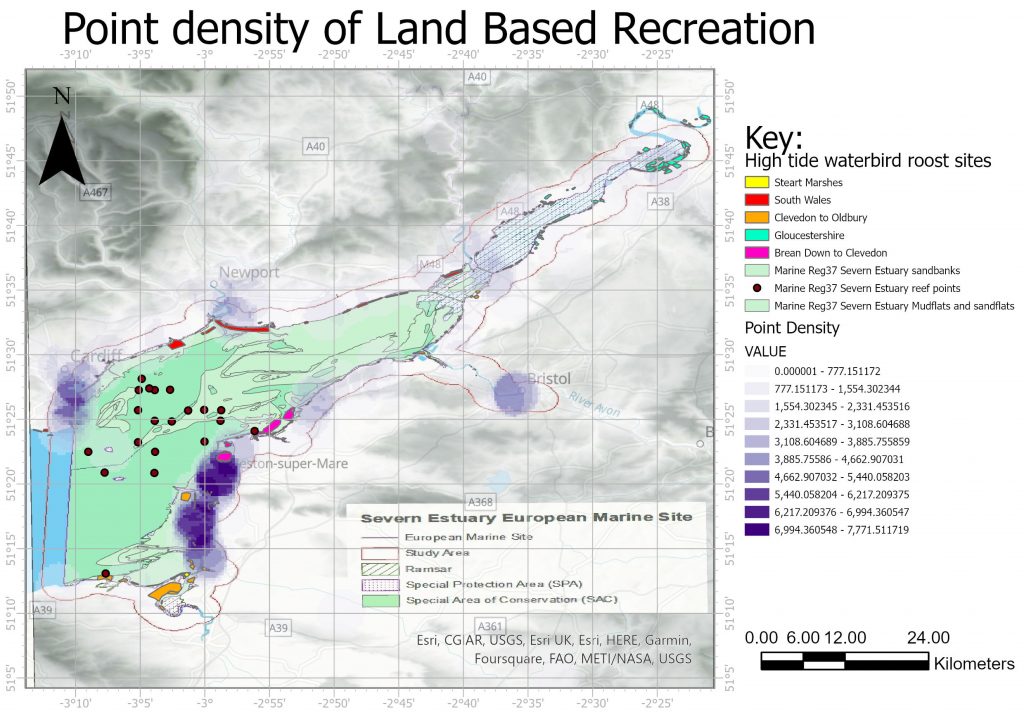 Figure 2: Map showing land-based recreation activity locations via kernel density.
If you would like more information about the study or would like to view the full report, get in touch via severn@cardiff.ac.uk. If you are interested in a placement opportunity with SEP, please get in touch.
---