Tackling Invasive Non-Native Species in the Severn Estuary
Published 7th November 2023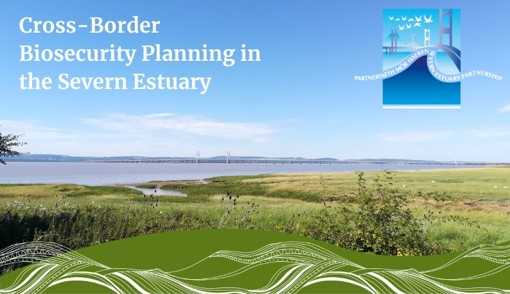 The Severn Estuary Partnership and Association of Severn Estuary Relevant Authorities (ASERA) are in the early stages of drafting a cross-border biosecurity plan for the Severn Estuary, working with Natural Resources Wales, Natural England and APEM. This initiative aims to proactively address potential biosecurity threats, protect the unique biodiversity of the estuary, and ensure that both sides of the border benefit from shared knowledge and resources.
Through robust stakeholder engagement, fostering collaboration and drawing from the collective expertise and local knowledge of stakeholders, the outputs will be developed into a live resource, hosted on the SEP website.
Given the significance of this undertaking, we believe that a collaborative approach is vital. We highly value the expertise, insights, and perspectives that stakeholders like you bring to the table. Your involvement would be invaluable in shaping the plan, identifying potential challenges, and ensuring the implementation is robust and effective. This workshop forms the initial stage of the project and will provide an overview of invasive non-native species in the Severn Estuary, the issues they cause and actions in place to tackle them. We invite you to come along and discuss actions already being undertaken by your organisation, or group and actions that could be included in the biosecurity plan in the future.
There are two in person workshops being held at this stage of the project. Lunch will be provided. They will follow the same format and are kindly being hosted by Bristol Port Company and Associated British Ports.
Funded by Natural England and Natural Resources Wales, and with support from APEM, the project will run until March 2025, hosting a number of workshops as well as 1-2-1 interviews to help shape action and boost awareness around the Severn Estuary.
---