A Story of Beach Cleaning by Keith Hunt
Written by Keith Hunt, local beach cleaner in West Somerset.
Published 13th April, 2022
Growing up at Dunster in West Somerset, I spent a lot of my childhood down at the beach and enjoyed beachcombing as the tide went out seeing what had washed in on the tide and imagining where in the world it might have come from. My first actual beach clean took place 50 years ago when my weekly children's magazine 'Look-in' featured an article on Keep Britain Tidy and asked readers who lived near the beach to do a litter survey on a 200 yard section of beach and record the type of litter found and send in the survey results. The owners of the beach were impressed with what I was doing and asked if I would like to earn some pocket money during the school holiday which I did. Back then, plastic on the beach was limited to beach balls (often given away with a tank of petrol) and beach sandals. Bottles were glass and usually returnable for a deposit and there was no such thing as bottled water unless you filled it from a tap yourself!
Apart from 3 years working in London during the 1980's, I have always stayed near the West Somerset coast and countryside where I always make sure I have a bag on me in case I find some litter.
Fast forward to 2017, I was invited to become a 'Litter Heroes Ambassador' for Keep Britain Tidy along with 99 others around the country to promote the work of the charity and encourage others to do the same. To date, there are now 300 of us who organise litter picks, talk to schools and groups about the difference they can make to our environment.
I'm sorry to say that since my early litter picking days, the amount of rubbish on our beaches has increased dramatically with plastic bottles and packaging being the main problem. However, plastic fishing waste is also a huge problem with line often tangled up in seaweed and trawler net remains often washed up. During my holiday in the Hebrides last year, I was beach cleaning everyday and collected around half a ton of rubbish washed up but huge nets I found were impossible to move due to their weight. Again, plastic bottles were the main problem but it was rare to find a whole one plus the hundreds of bottle tops I found among the pebbles. Another plastic problem was coating from lobster and crab baskets which breaks away as the basket begins to rust.
On a positive note, there is more awareness about use of plastic and littering these days so hopefully, we might begin to see a slow reduction in what we find although it frightens me to think how little time plastic has existed and how much is in our oceans.
You can read about my litter stories at: www.beachcomber50.weebly.com and follow me on twitter @beachcomber50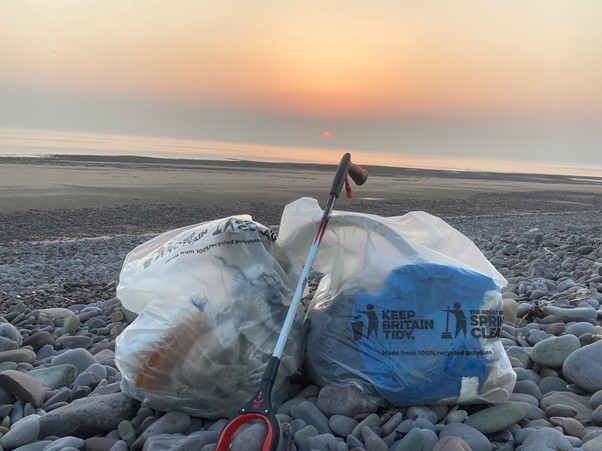 ---
Wales Coast Explorer | Crywdro Arfordir Cymru: Launching 7 April 2022
Published 8th April 2022
Wales Coast Explorer | Crywdro Arfordir Cymru:
Launching 7 April 2022
Become a Wales Coast Explorer with us!
Explore the Welsh coast this Easter with the new, free Wales Coast Explorer | Crwydro Arfordir Cymru App.
From dramatic rocky cliffs to wide open beaches, Wales is a nation shaped by the sea. We invite you to discover this wonderful marine environment. Enjoy the rich experiences that it has to offer and help to maintain its wild and pristine nature by respecting it.
From our land, through our estuaries, to our seas, take the coastline in your pocket with the app's handy features:
Explore: Discover ancient sites and learn how to enjoy Welsh coasts.
Identify: Plants and animals and other wildlife!
Record: Become a citizen scientist by sharing your sightings.
This free app is the result of a collaboration between Pembrokeshire Coastal Forum and the network of managers who look after Wales' special Marine Protected Areas, and other partners. These Marine Protected Areas are the go-to places to spot dolphins, seals and other amazing Welsh wildlife, as well as being home to shipwrecks, ancient forts and other fascinating archaeology.
This app builds on the popular Pembrokeshire Marine Code App, helping people to understand how to avoid disturbing wildlife and damaging habitats, while still enjoying the sights Wales has to offer.
Use the app to identify the wildlife you see on your trip, whether you want to spot the difference between a dolphin and a porpoise or identify invasive species.
The app even allows photos and reports of your wildlife sightings to be shared to local biodiversity information centres. This helps to build a national picture of where our biodiversity is thriving – and where it is less so.
What's more, use the app to find archaeological discoveries like lost shipwrecks, submerged forests and other historical sites. Record your maritime archaeology finds, helping the Royal Commission for Ancient and Historical Monuments in Wales to understand the condition of our ancient sites.
As we escape to the coast for our holidays and adventures, discover the real Wales – and enjoy it even more. Your companion for all your Wales coast exploration, whether you are dolphin spotting or walking the Wales coastpath, adventuring by kayak or rockpooling on our sandy shores.
The app, which will be launching 7th April 2022, will be available on IOS and Android devices from your App Store.
From our land, through our estuaries to our seas – become a Wales Coast Explorer.
Search Wales Coast Explorer in your App Store from 7th April 2022! #WalesCoastExplorer #CrwydroArfordirCymru
"The App has been developed by Pembrokeshire Coastal Forum in partnership with the Wales Network of Marine Protected Areas and NRW, with support from partners across Wales. This project was funded by Welsh Government via the MPA Network Funding."
---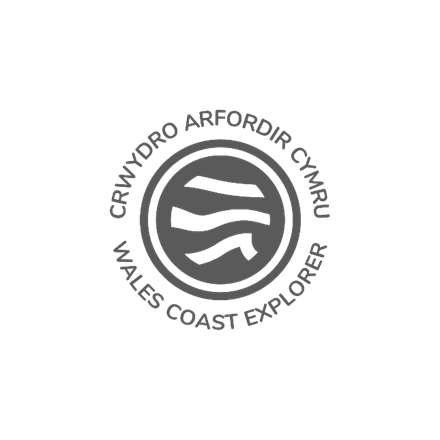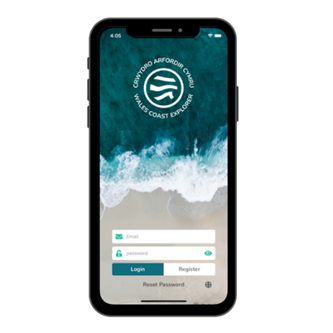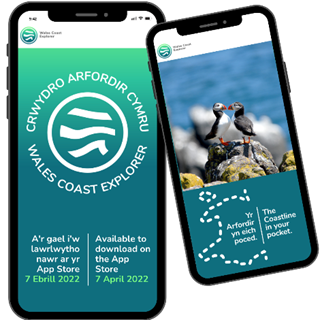 We are hiring!
Published 5th April 2022.
Are you passionate about working with people to make a positive difference for the future of our coastal environment? An exciting new opportunity has become available for an enthusiastic Severn Estuary Partnership Coastal Officer to join the SEP team!
Applications are invited for a SEP Coastal Officer who will play a key role in contributing to the successful delivery of the work of the Severn Estuary Coastal Group and the Wales Coastal Group Forum, working with stakeholders (at a regional and national level) to advocate for improved coastal risk management policy, raise awareness of coastal processes, plan for change and manage some specific coastal projects.
The successful candidate will have experience of partnership working, engaging and managing stakeholders and great influencing and negotiating skills to help steer delivery of regional and pan-Wales activities, as well as the ability to develop good coastal community relations. You will have the aptitude to think strategically, while keeping on top of the detail. Excellent written and verbal communication skills will be needed, and brilliant inter-personal skills will enable you to work with people from different specialisms across different channels and situations.
For more information about the post, and to apply click here.
---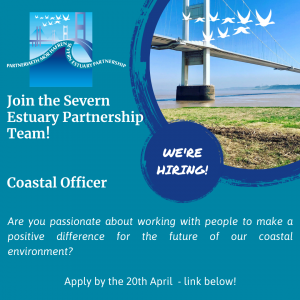 "Where does the Sea begin?"
Published 31st March 2022. This blog post has been written by Alison Neighbour who is leading the work on The (Future) Wales Coast Path project.
"Where does the Sea begin?"
That's the question I've been asking as part of my explorations into The (Future) Wales Coast Path on the Gwent Levels. I'm a local artist interested in our impermanent land – land that once was sea, land that needs taking care of, land that may perhaps be reclaimed by the sea someday if she decides she wants it back. I'm spending the next 6 months walking and mapping our past and future intertidal space in Newport and Magor, and I'm collecting stories of the water and the land to create a collective guidebook as a record and celebration of this special place. I'd love to hear from you if you'd like to be involved – all welcome!
We have lots of events coming up in the next few months – in early May we'll be hosting the grand opening of Magor Lighthouse, accompanied by creative walks and adventures between the village and the sea. On 1st June we are teaming up with Wye River Festival to walk the full tidal stretch of the Wye from Bigsweir Bridge to Chepstow. On 28th July we'll be joined by Calcutta based artist Vikram Iyengar for a summer sunset stroll across the marsh, and on 11th September there will be sunrise and moonlight walks to celebrate the highest tide of the year. There are also lots of opportunities to be involved in your own time – join our mailing list to keep up to date with activities as they are announced.
We are looking for Lighthouse Keepers to join our team. We have a set of resources we can provide you with to lead creative walks and mapping activities with your own group (maybe you are a scout leader, a crafter, a walk leader, a musician…) or just with a set of friends. All we ask is for you to help us get people excited about the project and to share any documentation of your activities with us. Please get in touch before 14th April if you'd like to be a Lighthouse Keeper.
To find out more about the project and to get involved please visit our website www.futurecoastpath.org or email us futurewalescoast@gmail.com to join our mailing list. You can also follow us on twitter, facebook and instagram @futurecoastpath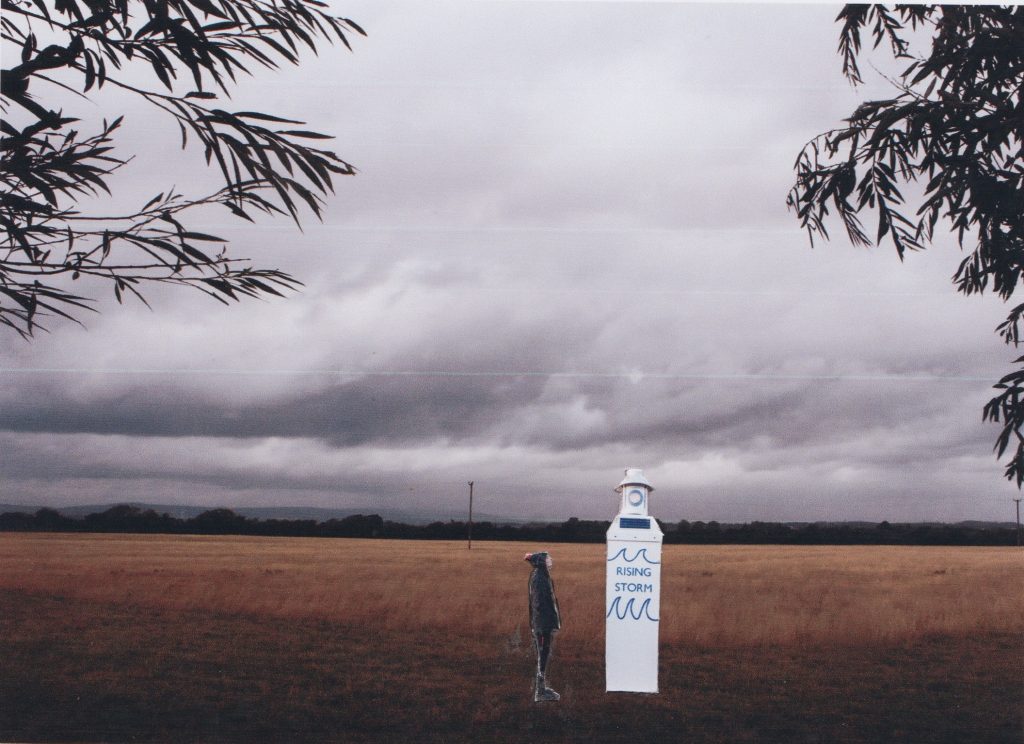 ---
A Plastic Free Future for the Severn Estuary and Bristol Channel
Published 11th March 2022
Somerset Wildlife Trust are hosting an online event as part of the 'Delivering the Severn Vision' project. The event will be an opportunity to meet plastic free groups, campaigns and organisations from both sides of Bristol Channel and explore best practice and ways that we can all work more closely together.
After a brief introduction to "Delivering the Severn Vision " project, there will be short presentations about existing campaigns and schemes including from: Severn Estuary Partnership, Marine Conservation Society & Keep Britain Tidy . Some local Surfers Against Sewage Plastic Community groups will share their successes and challenges followed by an interactive discussion on next steps and on how people can work more closely across the Channel and Estuary on shared projects and campaigns within the wider Severn Vision goals.
Event details:
Thursday 17th March 2022, 7-8.30pm.
For more information and to sign up to the event, visit the Somerset Wildlife Trust website, here.
---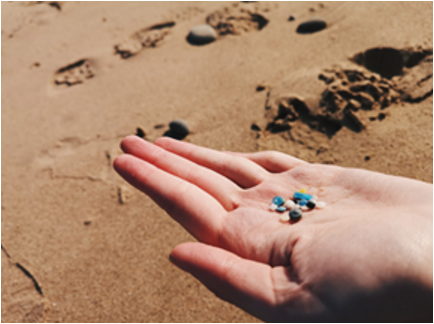 Join us for the Severn Estuary Spring Clean!
Check out our Spring Clean page here for more information.
Published 11th March 2022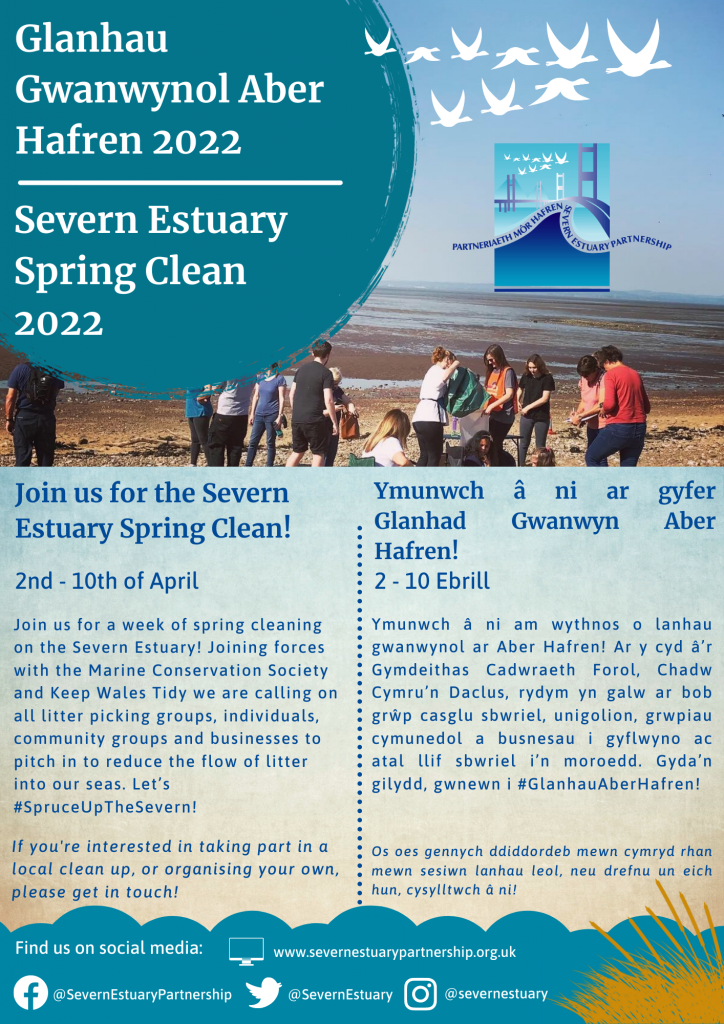 ---
Championing Coastal Coordination
Introduction
The Championing Coastal Coordination (3Cs) project is an Environment Agency initiative with support from Natural England, the Marine Management Organisation and the Association of Inshore Fisheries and Conservation Authorities. It is a collaboration seeking to explore how to enhance and progress coordination for coastal sustainability and resilience in England. This is in recognition of the major challenges that we face in our coastal and estuarine environments. The coast consists of many highly interconnected landscapes and seascapes, with a diverse mix of ownership and governance arrangements. The management of coastal issues poses a set of complex challenges unlike those inland. The number and diversity of public and private sector interests is often highest at the coast, with a proportionate increase in the complexity of planning and management in this highly contested space.

Coastal communities are on the frontline of climate change, facing increased risks from the impact of coastal change through storms and sea-level rise, with serious challenges of future land and sea management priorities to be faced. Coastal zones often attract intensive investment in development, such as housing, ports, recreational and transport infrastructure. Economic competition for space between diverse and legitimate interests places multiple stressors on coastal and estuarine environments and can result in coastal squeeze and habitat loss. If these pressures are not well balanced, public access and enjoyment can be compromised and ecosystem health can deteriorate. Existing estuarine and coastal habitats provide important benefits. Restored, recovered and resilient coastal habitats provide functioning, nature-based solutions for mitigating and adapting to the impacts of climate change as well as a wide range of other ecosystem service benefits such as carbon sequestration, flood mitigation and biodiversity improvement.
Funding
The aim of the 3Cs funding is to test and trial the following three themes:
1. Coordinating planning and delivery of locally owned plans and place-based initiatives through governance frameworks to: better connect decision-makers in places; facilitate collaborative restoration planning and delivery; incorporate data from all different sectors of the community; strengthen policies and provide a direct link from national governance to local communities.

2. Coastal champions to strengthen capacity and capability in local stewardship: incorporating environmental, social and economic processes that span land and sea; including all willing to be involved in goal setting, planning and delivery; creating a network of action with regular feedback on impact; engaging at a range of levels to exchange knowledge, share and acknowledge what is valuable, understand multiple perspectives and gain a high degree of support for local delivery; strengthening engagement, facilitation and outreach incorporating environmental data into decisions at a local business level.

3. Restoration and recovery of natural habitats: increase estuarine and coastal natural capital by providing more space at the coast for coastal processes and practical restoration to allow estuarine and coastal habitats to respond to sea level rise and climate related storms, reduce conflict between human land use and coastal change, reduce impacts of biodiversity loss, encourage nature recovery, improve water quality and provide opportunities for 'blue carbon' and recreational access. Explore innovative ways to restore degraded estuarine and coastal habitat
The overall ambition is to strengthen and support a national framework covering the entire English coast. The aim is to better coordinate local improvements to coastal environments through a collaborative approach of organisations from the public sector, private sector and civil society sectors.
Working with partners, the Severn Estuary Partnership is involved in a number of 3Cs projects, which are due to be completed by the 31st March 2022.
---
The Severn Estuary Big Beach Clean is back in 2021!
24th – 27th September
Join us for another Severn Estuary Big Beach Clean! Building on the success of our 2019 beach cleans, we can't wait to #SpruceUpTheSevern! Whether you litter pick in your local town, or clean up on the coast, we want you to take part!
Click here for more information.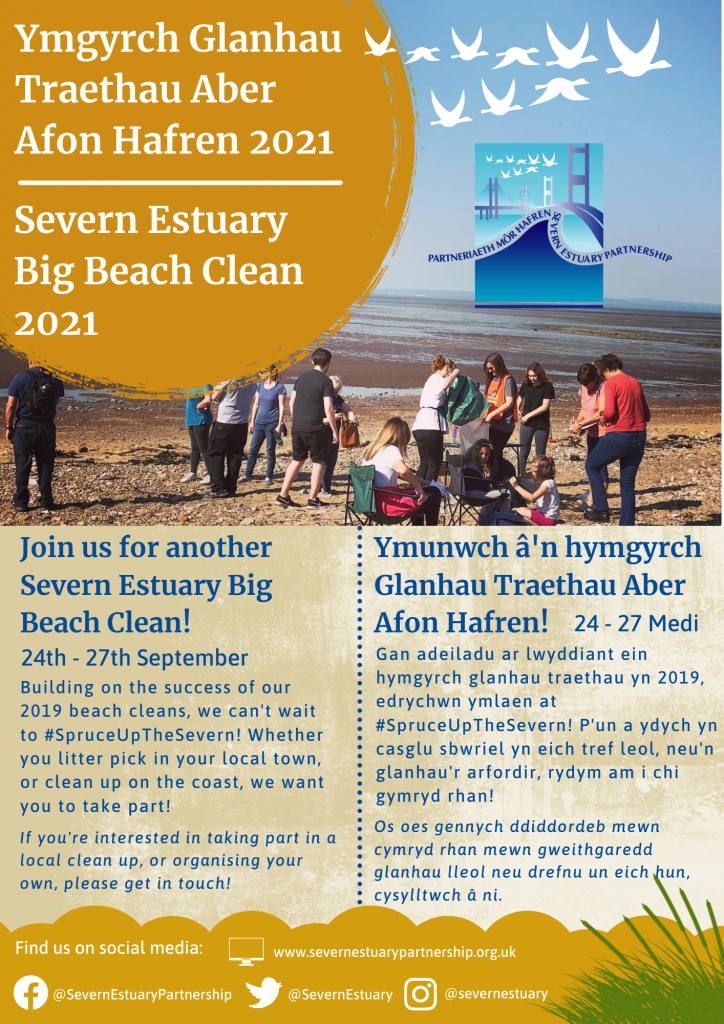 ---